Spread the Word!!! Share our little piece of paradise with your friends and fans.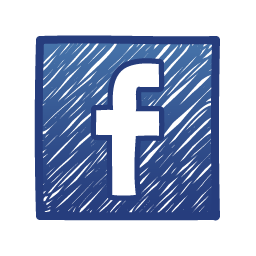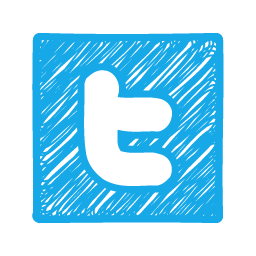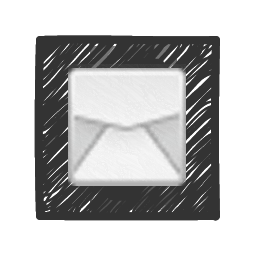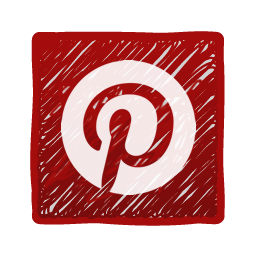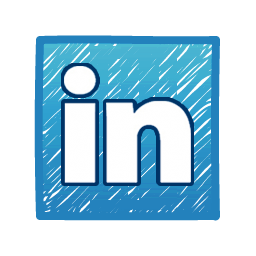 The "Hidden Gem" of the San Bernardino Mountains, Green Valley Lake is, at 7000´, a higher resort community than either Lake Arrowhead or Big Bear. This "best kept secret on the mountain" is secluded (nearly four miles away from State Highway 18), and surrounded by National Forest. For all these reasons it has remained small, picturesque, and uncrowded.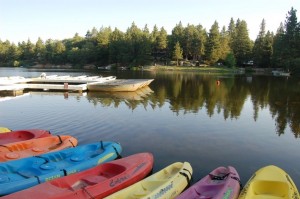 Green Valley Lake has something going on all the time. For a little town, we sure stay busy. Our town boasts of a pretty little lake that is stocked often with plentiful fish, and a small beach for swimming. Click on the tabs above for more about our abundant opportunities for hiking, camping, winter sports, cabin rentals, restaurants, the artisan tour, summer concerts, Pie Festivals and much more.
Located only 90 minutes away from Los Angeles, Orange, and San Diego Counties, in the San Bernardino Mountains, Green Valley Lake attracts visitors seeking clean air, blue skies, crystal-clear water, and the serenity and calm beauty of a quiet forested community. Our two closest neighbors are Arrowbear and Running Springs. There are hiking trails galore and plenty of opportunities for bird watching, mountain biking, horseback riding, and in the winter, cross-country skiing and snowshoeing. The nine-acre lake is regularly stocked for fishing, plus there are boating and swimming as well. For a handy guide to our mountain birds, To learn about our local wildflowers,. For the sports enthusiast, Green Valley Lake offers a beach volleyball court next to the lake, plus a basketball court and a tennis court that also can be used for volleyball or badminton. Barbecue facilities are located under the trees in the adjoining picnic area. A magnificent public campground is just down the road with 40 spaces and clean restrooms. The visitor can also choose from a number of . Green Valley Lake has a small downtown area that hosts a market, two restaurants, a post office, a bait and tackle shop, a number of real estate offices, and a community garden. There is also a community church located at 648 Yukon. Further up Green Valley Lake Road you will find the Fire Dept. and a local museum. Green Valley Lake also happens to be a Mecca for artists and musicians. Three times a year (Memorial weekend, Labor Day weekend, and Thanksgiving weekend) there is an in which the local artisans open up their homes or studios and display their many beautiful pieces of handmade artwork. Occasionally, the local musicians get together for a jam. Plus there are eleven outdoor concerts during the summer in the garden across from the lake. For all the many other things to do here, be sure to check out the Calendar of Events.
A FRIENDLY REMINDER TO ALL OFF-ROAD VEHICLE ENTHUSIASTS
It is illegal to ride off-road or green sticker vehicles on the streets of Green Valley Lake or in the forest around GVL. You must transport your vehicles down to the staging area near Crab Flats. Thank you for your cooperation. for more information. To report violators, call the CHP 388-8000
GREEN VALLEY LAKE HOMEOWNERS GUIDE:
GVL is an unincorporated community in San Bernardino County. Our Supervisor (Second District) is Janice Rutherford. Her office phone is 909-387-4833. Her representative in the Mountain area is Lewis Murray ().
The County Sheriff office is in Twin Peaks. The number is (909) 336-0600. Call 911 in an emergency.
County Fire Station 95 is on GVL Rd. It is not a manned station; GVL firefighters are "Paid-Call" which means they respond to a page from the 911 operator. The closest manned station is in Running Springs which also has an ambulance. A call to 911 activates the closest responders, including Cal-Fire and the U.S. Forest Service fire fighters. Currently, Cal-Fire sends out a yearly bill for the mountain area for 2.
Yearly "Defensible Space" pine needle removal and weed abatement is required, and a warning letter is sent out if work is needed.
Snow plowing of the streets is done by the County Dept of Public Works. The Running Springs Yard phone is 909-867-3683. The Dispatch # is 909-387-8063.
The private Green Valley Mutual Water Co. provides water and operates the lake (Green Valley Lake Recreation). Property owners are automatically shareholders. Shareholders can have their own boats on the lake for a fee and have discounted rates on beach and fishing passes. A vote on board members is held yearly. The "Club House" is available for rent. The number is 909-867-2912. The Recreation website is gvlfishing.com.
The Sewer System is operated by the County as a Special Services District (CSA 79). A separate bill is mailed bi-monthly. There is an Advisory Board of GVL residents appointed by the Supervisor's Office. They currently meet bi-monthly at the GVL Fire Station.
Trash Pick-up is also billed separately by Mountain Disposal. Property owners have three options for trash: They can have curb-side pick up (around per month); or take their trash to the "Clean Mountain Site" (next to the Fire Station) on weekends for around per month; or if your main residence is elsewhere, you can get a yearly exemption based on your electricity use at each address. A card to use the Transfer Station (dump) at Heaps Peak is mailed yearly. 909-338-2417
Power is supplied by SoCalEdison. Because of weather conditions in the mountains, short outages are common. The number to report an outage or get an update is 800-611-1911.
Phone Service / Cable TV/ Internet: Land line phones are provided by Frontier Communications. There is no DSL service. There is a Verizon Wireless tower downtown; therefore, cell phone reception near the lake is excellent, but further away (because of trees and hills) it can be spotty. Cable TV and Internet are offered by Charter Cable (Spectrum).
The GVL Post Office (92341) is open from 11am to 1pm Monday through Friday. Mail must be picked up at the boxes. Full time residents can have a box free of charge.
GVL Organizations:
The Mountain Community Alliance (MCA) is a non-profit organization which puts on and funds the annual Independence Day Parade, offers scholarships to GVL students, and operates the GVL Community Garden, which puts on the Summer Faires and other events throughout the year. New volunteers are always welcome – call 909-867-7105.
GVL CERT (Community Emergency Response Team) is trained and coordinated by County Fire. These volunteers can be activated in emergencies to aid in rescue, first aid, communication, and emergency shelter. Training classes are offered several times a year in Running Springs and Lake Arrowhead. GVL's CERT team is funded by the MCA. Call 909-867-7105 for more info.
Because of GVL's isolation and location (one road in and out) it could very easily be cut off in a major earthquake. It's very important for GVL residents to be prepared with emergency food and water supplies. The Water Company Club House and GVL Church (on Yukon Dr.) are designated emergency shelters.
The Lilliberg Museum and Community Center on GVL Rd. is a non-profit that is open during the summer on Saturdays from 2:00 to 4:00. They also have art classes in the summer. For more info, call: (951) 489-9464.
The GVL Artisans Tour:
Every Thanksgiving, Memorial Day and Labor Day weekends the many artisans of Green Valley Lake open their homes or studios to visitors. From fine photography, to handmade jewelry, to custom furniture — every tour is different. A description of participants and a map will be available at all the downtown businesses as well as the Post Office. Information about becoming a member of the Tour is also included on the handout.
The Green Valley Lake Church is located at 648 Yukon, and it is sponsored by Calvary Chapel.
Much more information can be found at the Green Valley Lake website, www.green-valley-lake.com. It has several webcams; it lists upcoming events; it has many phone numbers of local handymen, plumbers, snow removal, yard clean-up and much more. It even has maps of local hiking trails.
Property Owners are invited to join the blogat"Nextdoor":
greenvalleylake.nextdoor.com/login Also has a Neighborhood Watch group.
The GVL Tackle Shop's website:
gvltackle.com has lots of fishing info.
Printed by the Mountain Community Alliance (MCA).
PO Box 8303,
Green Valley Lake, CA 92341
Related News
Backless photos of bollywood beauties
Como quitar los ojos rojos de una foto
New bike photos download
Photography and images amsterdam
Elvis presley death photos house