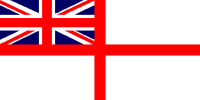 For Posterity's Sake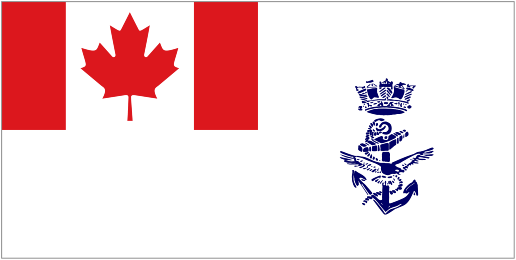 A Royal Canadian Navy Historical Project
Obituaries for those who served in the
Royal Canadian Navy and Canadian Armed Forces (Navy)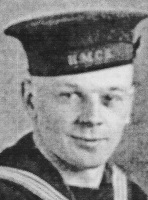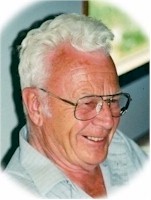 , Raymond Alexander - Ray passed away peacefully at the age of 89 years on April 21, 2012. He will be greatly missed by his loving wife Margaret and her family, son Reg (Fern), grandsons, Damon, Nathan & Travis, son, Lyle (Marie), grandsons, Derek & Todd (Laura) as well as his daughter-in-law Linda, grandson Raymond (Cindy), grand daughters Erin (Jason), Laurel (Dan) & Robin (Brian). At the time of his passing he had eight great grandchildren with the ninth born on April 24rd. Ray was pre-deceased by his wife Alethea and son Ron. He is survived by his sisters Lois Sword of Unity, Saskatchewan & Shirley Howie of Saskatoon, Saskatchewan and brother Jack (Maureen) of Coquitlam and their families. Ray was born May 15, 1922 on a homestead near Lancer, Saskatchewan. He graduated from high school in Unity, Saskatchewan and like many young men during the war years he enlisted in the navy in 1942. Ray spent his time at sea on the HMCS Restigouche as a telegrapher until his discharge in 1945. After the war he returned home and took a machinist course in Saskatoon and it was there he met his future bride Alethea Mann. In 1947 Ray went west to Vancouver and started his career as a sheet metal worker. For a number of years he was a foreman with Nelson Blowers working on the blower systems for the many sawmills on the lower mainland and the interior of BC. Ray and Alethea were married in 1948 and raised their three sons in Vancouver and then Cloverdale. In 1966 they decided to leave their home at the coast and moved to Sirdar where they purchased and then operated the Tourist Hotel until 1977. During the hotel years Ray also had Acton's Septic Tank Pumping and was a regular with his 'honey wagon' up and down the lake road as well as all over the valley. After Ray and Al sold the hotel another business venture was the Creston Valley Laundramat. After Alethea passed away he sold this business and then truly retired. Ray, Alethea and the boys were always very close to Al's sister Florence and husband Norm Beddoes and their children, Beverly, Eileen, Diane and Ross. The two families spent many happy times together, camping and fishing and of course followed up with family dinners! An enduring friendship cherished through the years. Ray met Margaret Dodman and they were married in July 1998. After meeting Margaret, Ray sold his home at Sirdar on Duck Lake and moved to Creston to begin his town life. Ray always improved every house he lived in with many renovations and additions over the years and his home in Creston was no exception. A trait he passed on to his three boys. Margaret was the Greyhound Agent in Creston and soon put Ray to work delivering freight all over town. Anyone he didn't know before he sure knew then! Ray and Margaret spent many enjoyable years with his family and her eight children, grand children and great grandchildren dropping in at anytime to keep their days 'interesting'. Ray was a lifelong Legion member and spent many a Friday night playing darts and drinking a beer or two with his Legion pals. If at all possible Ray and Margaret were sure not to miss any breakfast or dinner at the Legion! He had a life well lived and we have many fond memories of him we will cherish in our own way and hope those that know him will do the same. The family would like to thank the staff from the Swan Valley Lodge for the wonderful care he received during the last part of his life. As an expression of sympathy donations can be made to a charity of one's choice. A celebration of his life was held at the Creston Royal Canadian Legion Br# 29 on Saturday April 28th, 2012 at 2:00 pm with Canon Randy Wood officiating. Cremation has taken place and the interment of ashes will take place at a later date in the Forest Lawn Cemetery, Erickson, BC.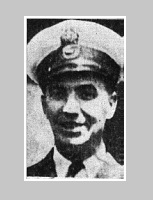 , Thomas, CERA, 21214, RCN MPK - 22 Oct 1940, HMCS MARGAREE - Born 02 Jun 1906. Thomas Akan, RCN, CERA on the Canadian destroyer Margaree, lost in mid-Atlantic, who is reported missing, was a survivor of the Canadian destroyer Fraser, cut in two off the coast of France during a dense fog last June. He is a brother of John W. Akam, Aldershot. Akam, who is 34, spent his younger days in the Aldershot district and joined the Canadian Navy fourteen years ago. His father lost his life in the Great War. Prior to the outbreak of war he was stationed at Esquimalt, B.C., and in September, 1939, was transferred to Halifax. He saw service in the West Indies in March of this year, and later was sent to England. As a member of the Canadian navy he attended the Coronation of King George in London, and was aboard one of the vessels which convoyed Their Majesties to Canada last year. He also had been at Gibraltar. He was educated at Fairfield Public School Aldershot and the Hamilton Technical School, Hamilton, Ontario. He married on August 11, 1937, to Jean Whitehouse, by whom he is survived at Victoria, B.C., together with a step-son, William and a son, Thomas.
,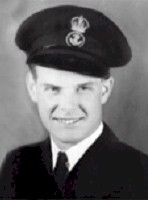 , Thomas Grimshaw, P1BN, 32816, RCN (served 03 Oct 1938 - 26 Nov 1966) (01 Jul 1920 - 12 Apr 2006) - In his 86th year, Thomas Albion passed away peacefully at home in Victoria, BC. Loving husband of Doreen; father of Bill (Diana), John (Cece) and Susan; grandfather of Terina, Lisa, Angela, Gerald, Dean, Janetta, Alexandra, Tom, Holly, Stephanie, Laura, Dustin, David, and Elissa, great grandfather of Layna, Ryan, Angela, Emily, Jim, Vince, Alec, Sarah, Joey, Michael, Kimberley, Joceyln, Madeline, Rose, Autumn, Tristin, Keira, Chase and Max; and great, great grandfather to James Tom will be sadly missed but lovingly remembered. Tommy joined the Navy at eighteen and served during the entire WWII as an anti-aircraft gunner. Serving with both the Canadian and Royal Navy, Tom was stationed on the first Canadian ship to enter the war. During the war, Tom served on seven ships (including HMCS Saguenay and HMS Cossack) in the Atlantic, the Pacific, the Mediterranean and the North seas. Tommy was also stationed and served on land in Britain, including during the Battle of Britain. On shore leave in 1941, Tom married the love of his life Doreen and they spent the next 65 years enjoying a full and meaningful life together. In addition to his career in the navy Tom worked in construction and at James Island powder plant. After retirement" Tom and Doreen created a home based business combining Doreen's love of birds with his of carpentry. Throughout his life, Tom's greatest pleasures included gardening, carpentry and spending time with his family, particularly the little ones. His fondest memories were working in the garden with his children, grandchildren and great grandchildren. The family would like to extent their sincere gratitude to Hospice, Michelle, Shawn and Choi for their generous care and support during Tom's struggle with cancer. Tom faced this last challenge with the same dignity, grace, acceptance and humour that he lived his life. To know Tom was an absolute blessing and joy and we will all miss the smile that lit up his face and our lives. He will live on forever in our hearts and memories. A memorial service will be held at 2:00 p.m. on Monday, April 17th at First Memorial, 4725 Falaise Drive. In lieu of flowers, donations to Hospice would be gratefully acknowledged by the family. (The Times Colonist 14 Apr 2006)
, HMS COSSACK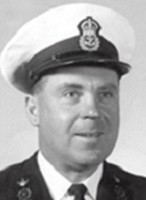 , Alexander Paul, C1QM, 3344-E, RCN (served 24 Apr 1939 - 24 Apr 1965) - died peacefully at home, February 6, 2008. He was predeceased in 1987 by his beloved wife, Polly. He is survived by his four children, Alicia, Urban (Sheila), Paula Bennett (Dermot), Anne Mancell (Garry); eight grandchildren; and four great grandchildren; as well as his special friend, Ruth Panter, and her family. A.P. joined the Navy as a boy seaman at 17, and went to war. He met Polly in Nova Scotia, and moved to Victoria where they started their family. After retiring from the Navy in 1962, A.P. started his second career as a skipper at B.C. Pilotage Authority. Dad was a strong, robust, thoughtful man who always had the time to help his family and friends. He was an avid fisherman, golfer, world traveler, and longtime Legion member. After struggling with cancer, he is now at peace and in the arms of his beloved Polly. Special thanks to Dad's caregiver, Marafel Echavez. Flowers gratefully declined, please donate to the Cancer Society. Service at First Memorial, 4725 Falaise Dr. on Monday, February 11, 2008 at 2 pm.
,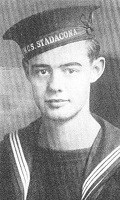 , William Ironside (Bill), AB, V17026, RCNVR, MPK - 22 Oct 1940, HMCS MARGAREE - Born January 16, 1921, the son of Lorne Edward and Pearl Beattie of Lucan. He attended Lucan's Public and High Schools. He enlisted at HMCS Prevost in London, on May 3, 1939 and was trained as a technician, operating electronic equiment locating enemy submarines. He participated in the evacuation of Narvik, Norway and served on North Atlantic patrols about the corvette, HMCS Saguenay until August 1940, when he was transferred to the destroyer HMCS Margaree. He was aboard the Margaree on October 22, 1940 in the Atlantic, when a large merchant vessel cut the Margaree in half. One hundred and forty two of the 173 sailors were lost.
Former Londoner Lost With Ship - Able Seaman William I. Beattie, 19, former Londoner, and son of Mr. and Mrs. Lorne Beattie, of Lucan, was among the 140 members of the Canadian destroyer Margaree who were lost when the ship was sunk in a collision. Able Seaman Beattie, resided at 919 William street, while resident in the city. He joined the Royal Canadian Naval Volunteer Reserve in July, 1939, and was called for active duty when war was declared, going immediately to Halifax, from which port he made several trips to England on convoy vessels.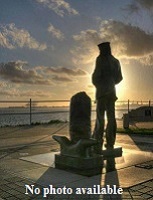 , Robert Felgate - passed away at the Bow View Nursing Home on the 9th of September, 2002, at the age of 78 years. Robert is survived by Eleanor, his loving wife of fifty-two years; and sons, Robert (Kimberely), Donald (Roxane) and Murray (Rudite), all of Calgary. "Grandpa" was adored and will be sadly missed by his nine grandchildren, Jeffrey, Christopher, Joseph, Julian, Michaela, David, Matthew, Katie and Charlotte. He is also survived by his sister Doreen (Howard), and brothers, George (Doreen), Ralph (Betty Ann), Eric (Joyce), Percy (Ellena) and Neil (Rena); as well as numerous other family members. Robert was predeceased by his mother and father, Robert and Queenie Bell. Bob was born in Calgary on March 24, 1924 and grew up in Seebe, Alberta. The highlights of his 78 years were his marriage to the love of his life, Eleanor (nee Bergh), and the birth of his three sons. Bob joined the Royal Canadian Navy when he was nineteen and served on the Canadian Destroyer, HMCS Ottawa II during World War II. In May, 1950, Bob graduated from the U of A with a BSc. in Electrical Engineering. He spent his entire professional career with Calgary Power Ltd./TransAlta Corporation. In 1987, he became a Life Member of the APEGGA. He touched many lives and will be greatly missed by all who knew him. Visitation will be held at Foster's Garden Chapel 3220 - 4 Street N.W., on Thursday, September 12, 2002, from 6:00 to 8:00 p.m. Funeral Services will be held on Friday, September 13, 2002 at 1:00 p.m. at First Baptist Church, 1311 - 4 Street S.W., with Pastor John Tiebe officiating. Interment to follow at Queen's Park Cemetery. If friends so desire, memorial tributes may be made directly to The Mustard Seed Street Ministry, 102 - 11 Avenue S.E., Calgary, AB T2G 0X5.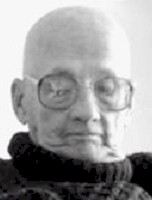 , George Joseph - The passing of George Bertrand occurred on Thursday, January 3, 2008. George was born on November 23, 1924, in St. Walburg, SK. He was the youngest of ten; Paul, Frank, Lionel, Albert, Joseph, Leona, Alice and Dennis. He attended St. Marguerite, a one room schoolhouse near St. Walburg. At the age of 16 he worked at Mountain Park Coal mine in Edmonton. He lost his father Valmor that same year to a heart attack. In 1947 he lost his mother Sophie Paquette when he was 23 years old. At 18, he enlisted in the effort and joined the navy. He trained in Edmonton and from June 1942 November 1945, he served on the East Coast. He then went overseas in late'44 in the English Channel on a patrol vessel, HMCS Gatineau, 3 months before the end of the war. In 1945, George was working as an electrician and a farmer. In 1968, he started working with Canada Post. In 1961, George met Josephine Graham and they were married in 1962, moving to the farm in 1964. In 1979, they left St. Walburg and moved to St. Louis, working in Domremy and Wakaw. In 1985, they moved to Prince Albert where he retired in 1989. In 2006, Dad and Mom moved to Saskatoon. Dad enjoyed hockey games (his beloved Raiders) as well as golfing, skiing, curling, and seeing his old friends. He did a lot of volunteer work, such as driving for various tournaments in P.A. and shuttling people around for the Canada Junior ball and hockey competitions. Dad was also a lifetime member of the Knights of Columbus. George was predeceased by: Paul and Rose Bertrand, Frank Bertrand, Albert and Catharine, Dennis and Lorraine Bertrand, Leontine and Clement Beatch; brother-in-law Dick Nysetvold, and his parents Sophie and Valmor Bertrand. George will be lovingly remembered by his wife Josephine; children Isabella (Dieter) Schmidtlein, Mike Bertrand, Caroline (Tim) Zerr, Nicole (Ron) Golden, and Fiona (Troy) Beal; seven grandchildren, Matthew, Dominik, Willem, Ella, Mayah, Lane and Emma. Prayers will be held on Monday, January 7, 2008 at 7:30 p.m. from Acadia Drive Funeral Chapel (915 Acadia Drive, Saskatoon, SK.). A Funeral Mass will be held on Tuesday, January 8, 2008 at 10:30 a.m. from Holy Spirit Parish (114 Kingsmere Place, Saskatoon, SK.) celebrated by Rev. Fr. Ken Beck. Memorial donations may be made to the Saskatchewan Cancer Agency.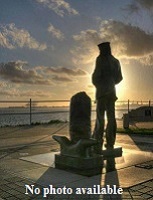 , William (Bill), RCNVR (1922-2008) - As we remember our hero, a father, grandfather and great-grandfather. "Lest We Forget" - Always missed, your Family (LifeNews.ca 11 Nov 2011)
, Thomas Leonard (1920-2010) Died peacefully February 13, 2010 at St. Peter's Hospital in his 90th year. Loving husband of Catherine (Kay Gaffney) for 70 years. Survived by daughters Lynn (Adrian), Mary-Catherine Bogue, Eleanor Jarvis (Ron), Lorraine Bogue, and son John. Predeceased by daughter Helen (1949). Grandfather to Christine, Steven, Michael, Carolyn, Andrew and Richard, Victoria, Michelle, Nicole and Michael. Great-grandfather of Emelia and Harrison, Rachel and Bryan, Connor and Emily, Alexander, and Brian. A man of many talents and careers, one of Leonard's proudest achievements was serving as Chief Ordnance Artificer aboard the HMCS Gatineau on her first commission June 1943 to August 1944. HMCS Gatineau in company with four other Canadian destroyers formed E.G. 11 Group on D. Day. During his service, Leonard rose to the rating of Chief Petty Officer. Friends and family will be received at the Cresmount Fennel Chapel, 322 Fennell Avenue East, on Wednesday, February 17 from 2-4 and 7-9 p.m. Prayer service at 8:30 p.m. Funeral Mass for Leonard will be celebrated at Sts. Peter and Paul Catholic Church, 10 a.m., Thursday, February 18. A special thanks is extended to the staff on 2 South, St. Peter's Hospital. In lieu of flowers, donations to the Society of Saint Vincent de Paul or Good Shepherd would be appreciated.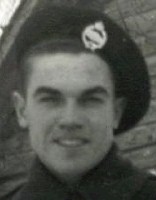 , Frank Joseph (03 Dec 1918 - -5 Jun 2013) - of Ste. Anne, MB passed away peacefully surrounded by his loving family. He was preceded in death by his parents, Antonina (nee Klepazek) and John Bojarski, his sisters, Bernice, Helen, Anne, and Valerie, and his two brothers, John and Charles. He is survived by his wife of 67 years, Margaret; three children, Raymond (Sue), Beverly (Edward) Wilson, and Wayne (Sherry); his five grandchildren, Liam (Marcie), Meaghan, Korey, Brittany, and Tasha, and two great-grandchildren, Olivia, and Colton. Frank was born in Brandon, MB and resided there for most of his life. Fourteen years ago Frank and Margaret moved to Winnipeg and then to Ste. Anne, MB in the spring of 2012. During the Second World War, Frank joined the navy and served on the HMCS Restigouche, a Canadian naval destroyer. After the war he returned to Brandon, married Margaret (Bulbuck) and began his life's work, caring for others as a psychiatric nurse at the Brandon Mental Health Centre. Frank had a zest for life, matched by his quick wit. Our family was often mesmerized by the tales he told of his youth. During the Depression, money was scarce. He and his buddies often rescued "lost dogs" and returned them to their rightful owners only when a reward was offered. Their entrepreneurship came to an end when they returned the dog the second time to the same owner. Mass of the Christian Burial will be celebrated Tuesday, June 11, 2013 at 10:00 a.m. from the Roman Catholic Parish of St. Timothy, 135 John Forsythe Road, Winnipeg with Fr. Phil Daley officiating. Interment will follow at Chapel Lawn Memorial Gardens. Braendle-Bruce Funeral Service of Russell, MB together with Mosaic Funeral Services, Winnipeg in care of arrangements. (the Winnipeg Free Press 08 Jun 2013)
(BROSKI), Peter (Paddy) - Born May 4, 1924 (Calgary AB) - April 8, 2007 (Burnaby BC). RCN Veteran, Ret. Stoker 1st class. Son of George and Katherine Broski. Predeceased by his adored wife Gilda, his daughter by marriage Judi and brother Mickey. Survived by siblings Irene and Stan. Father-in-law to Tim, grandpa to Karen, Tom, Eric and Walter. Great-grandpa to Christian, Anders and Hendrick. An uncle and great-uncle to many. Proud veteran of WWII, with service on HMCS Restigouche and on D-Day at Normandy. Long time member of CDN Legion Branch 148. Thanks to Rita, Charlie and Heather for years of attention. Graveside service with family. (Vancouver Sun 14 Apr 2007)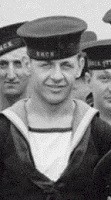 , William, AB, V19035, RCNVR, MPK - 13 Sep 1942, HMCS OTTAWA - Born 07 Jan 1922, son of Mr. and Mrs. George Bucheski, of Windsor, ON.
- The Windsor Daily Star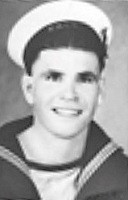 , Philip (02 Dece 1921 - 19 May 2010) - Philip Patrick Burke, beloved husband, father, grandfather, and great-grandfather, passed away on Wednesday, May 19, 2010 at the age of 88 years. Phil was born on December 2, 1921 on the farm, near Acadia Valley, Alberta and lived there until he moved to Calgary to complete high school. Phil proudly served in the Canadian Army and later in the Navy. He went overseas as a signalman on the destroyer HMCS Gatineau and served on it until the end of the war. He married Gale Thygesen from Oyen, Alberta on October 14, 1949. He then began a lifelong career as a trainman for CP Rail. During his time at the CPR he rose in the union ranks from local Chairman to Vice-President Western Canada, United Transportation Union, in which he retired at age sixty-five. He had a passion for farming that led him to purchase land near Calgary, where he spent his spare time raising crops and horses. He loved to read, and always enjoyed a thorough perusal of the daily newspaper. He had a great sense of humour, told many a good joke, and possessed a million dollar smile. Phil will be lovingly remembered and sadly missed by his beloved wife Gale Burke; daughter and son-in-law, Cara and Jerry Snider; son-in-law, Gus Johnson, son and daughter-in-law, Robin and Peggy Burke; and son and daughter-in-law, Phillip (Curt) and Robin Burke; and grandchildren, Alana Snider-Burns (Dylan Burns-Riggan), Brenn Snider, Gustin Johnson (Lisa Blas), Kristina Nutter (Russ Nutter), Erin Burke, Sean Burke, Colin Burke, Lorne Burke, Diana Burke, Randall Burke (Jen Samin), David Burke, and Adela Burke, and great-grandchild, Ashleigh Nutter. Phil was predeceased by his daughter, Donna Johnson in 2008 and his son, Patrick Kim Burke, in infancy. Prayers and tributes will be held at St. Gerard's Catholic Church (8944 Elbow Drive S.W.) today, May 25, 2010 at 7:00 p.m. Funeral Mass will be celebrated at St. Gerard's Catholic Church (8944 Elbow Drive S.W.) on Wednesday, May 26, 2010 at 11:00 a.m. Forward condolences through www.mcinnisandholloway.com . Donations may be made in Phil's memory to the Donna Johnson Memorial Fund in support of CLERC (Children's Legal and Educational Resource Centre) with a check payable to CLERC (1010 - 14 Avenue S.W., Calgary, AB, T2R 0P1). In living memory of Phil Burke, a tree will be planted at Fish Creek Provincial Park.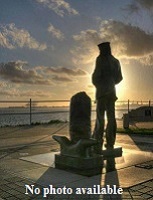 , Cedric Edward (1924 2009) Died in The Lodge at Broadmead in Victoria on February 9th. Predeceased by brother Leslie, wives Edie Sparks and Charlotte Senft. Survived by brothers Rod (Joan) and Lance (Judy), sister-in-law June, six nieces and nephews, cousins Arthur Whistler (Barbara) of Sechelt and cousin Brian Butler (Pat) of Wimbourne, Dorset. "Ced" was raised on Barnston Island and lived in Burnaby before retiring to North Pender Island. During World War II he served on the Orillia doing convoy duty in the North Atlantic and saw action during the invasion of France on HMCS Restigouche, after which he worked in paper mills in Ocean Falls and Woodfibre, B.C. Cedric was an orderly at the George Derby Intermediate Care Facility in New Westminster. He was active with the Boy Scouts for many years and a member of the Pender Island Legion. He was an avid fisherman, hunter and gardener. He will be missed by family and friends. His ashes will be interred in the family plot on Pender Island. Donations in memory of Cedric, made to The Lodge at Broadmead, 4579 Chatterton Way, Victoria, B.C., would be appreciated by his family. (The Times Colonist 19 Feb 2009)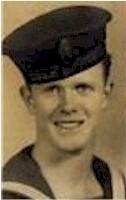 , John Earle Charles (Jack) - Jack passed away peacefully surrounded by family on December 25, 2012 at age 89. Jack was predeceased by his mother Luella Kelly, in 1973 and by his father William Kelly in 1978. Jack is survived by his wife of 66 years, Viola, his 3 children Benny (Leanne) Campbell of Kelowna, daughters Gail McDonald of Nanaimo, and Colleen Neumann of Winnipeg, MB. Grandchildren Benny Jr, Kandi, Dail, Kelly, Grant and Scott, his 9 great grandchildren and brothers Bill Campbell of Nanaimo, Raymond (Mabel) Kelly of Courtenay, and John (Shirley) Kelly of Nanoose. Jack was born in Vancouver on September 22, 1923. He was a war veteran of WW 2. He served in the Royal Canadian Navy from 1942 until 1945, serving as a Coder on board the destroyer HMCS Qu'appelle, and the minesweeper HMCS Georgian. For many years Jack was active in Nanaimo service clubs, he contributed a great deal of time and energy to the Royal Canadian Legion (Branch 256), where he was a lifetime member, The Lions Club where he served as club president 1970-1971 and The Serauxmen Service Club. Jack worked at Canada Post, where he was a popular letter carrier, and eventually a front counter clerk at the Post Office on Front Street. On his 55th birthday in 1978, and after 32 years of service, Jack retired from Canada Post. Jack went on to enjoy a long and happy retirement filled with trips all over the world. At the end of Jack's world travels he had visited 47 countries, and had made friends all over the world. During his long retirement Jack also enjoyed gardening, baking and visiting his grandchildren. Jack will be remembered for his wit and charm, he was a true character! He knew how to have a good time, he was a great dancer, and could strike up a conversation with anyone, anywhere. We will all miss his sense of humour, generosity and concern for others, and his famous banana loaves and Christmas cakes. As per Jack's wishes there will be no service.
,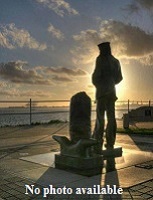 , J. Arthur - entered into rest surrounded by his loving family at the Kingston General Hospital on Wednesday, June 5, 2002. J. Arthur Cavers of Stirling in his 80th year. Son of the late James and Marjorie Cavers. Beloved husband of the late Beverley Marlatt. Loving father of Krista Bernstien and her husband Zeff of Stirling. Predeceased by son James Cavers. Lovingly remembered by granddaughter Jaela Bernstien. Dear brother of Mr. Douglas Cavers and wife Florence of Perth and Mr. Kenneth Cavers and wife Grace of Ottawa. Predeceased by in-laws Howard and Gladys Marlatt. Dear friend of Lenore Motherwell and family of Ottawa. Lovingly remembered by many relatives and friends. Friends are invited to call at the Belleville Funeral Home and Chapel, 68 North Front St., Belleville from Friday 2 - 4 and 7 - 9 p.m. Funeral Service will be held in the Chapel on Saturday, June 8 at 1 p.m. Rev. Murray McKnight officiating. Interment Belleville Cemetery. If desired, as expressions of sympathy, donations to Victoria Ave. Baptist Church or the Charity of your choice would be appreciated. (The Ottawa Citizen on June 7, 2002)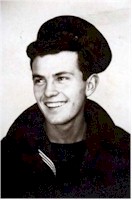 , M. Patrick (Pat) (02 Mar 1926 - 22 Jan 2012) - It is with great sadness that we announce the passing of our beloved father. Predeceased by sons Michael, Mark, and Shane, he is survived by his wife, Anne, of 62 years, daughter Jo-Ann (Lennie), daughter-in-law Janet, 5 grandchildren, 9 great grandchildren, nieces and nephews. Pat enjoyed life to the fullest. In his youth he enjoyed playing hockey, football, and skiing. In 1943, he joined the Navy and served overseas on the HMCS Saskatchewan in the North Atlantic, and on D-Day in the English Channel. Pat was a great outdoorsman, enjoying climbing the local mountains and the Rockies, hunting, fishing, scuba diving, and camping with his family and friends. He was also a carpenter in N. & W. Vancouver and built many homes there. In Langley, he enjoyed golfing and bowling with old friends. Pat will be sadly missed for his quick wit and great sense of humour. The family would like to thank the staff and nurses at DeltaView SCU for the loving care he received. In lieu of flowers, donations may be made to the Alzheimer's Society, or to cancer research. A celebration of life will be held at Hendersons Funeral Home, Langley, on Saturday February 4 at 11 a.m. Arrangements under the direction of Henderson's Langley Funeral Home, Langley, BC.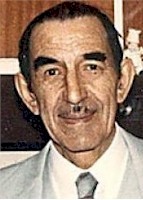 , David Harold (Steppie) - was born August 2, 1913 in the Town of Selkirk where he spent his childhood years. At the age of 20, Harold moved to Winnipeg for a time, up until he joined the Canadian Navy during the Second World War. Harold served on the destroyer HMCS Restigouche H00, with most of its service being in the North Atlantic, the English Channel and assisting in evacuating troops from France and was also present on D-Day. After the war, Harold settled in Montreal where he worked for the Federal Government for many years and upon retirement opened his own restaurant. At the age of 70 and 50 years later, Harold returned to Selkirk and married his childhood sweetheart, Lily. They enjoyed many happy times together for over 20 years, up until his passing. Harold told many stories of his early days in Selkirk and enjoyed playing his fiddle and had always had a good joke to tell. Harold is survived by his wife Lily of Selkirk; two sons, Bill and Robert, and twin daughters, Isabel and Natalie of Montreal. Lily would like to thank the Home Care workers, Gordon Howard Centre and the Selkirk Ambulance Service for all the care, patience and understanding. A graveside service will be on Tuesday, May 22, 2007 at 11:00 am at the St. Clements Cemetery in Selkirk. Gilbart Funeral Home, Selkirk in care of arrangements. (the Winnipeg Free Press 19 May 2007)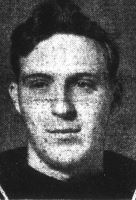 , Walter James Signalman, V8330, RCNVR, MPK - 13 Sep 1942, HMCS OTTAWA - Born 20 Nov 1920 son of Percy and Mary Ann Crane; husband of Hazel LaVerne (nee Park) and father of Grace LaVerne Crane, all of Hamilton, ON.
The official notice from Ottawa that Signalman Walter James Crane, of the RCNVR, was missing and believed killed during the action in which the Canadian destroyer Ottawa was lost, was received at the home of his parents, Percy and Mrs. Crane, with whom his wife resides, 194 Grant avenue, last night. None of the missing man's relatives were aware that he had been a member of the crew of the Ottawa. The last word received from him was while he was in England. Signalman Crane was born in Hamilton and attended the Ballard school before becoming employed in the office of the Canadian Westinghouse company. He enlisted in 1939 at the age of 19 years and his 22nd birthday would be next month. Married two years ago, he is the father of a girl aged 11 months. The last time he was home on leave was in April, this year. Besides his wife, daughter and parents, the missing sailor has four brothers, Richard and Percy, Toronto; George and Herbert, Hamilton, and one sister, Mrs. Margaret Swain, also of this city. (Hamilton Spectator 21 Sep 1942)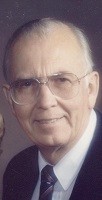 , George O, Dr (25 Jul 1924 - 07 Nov 2003) - After a decade long battle with cancer, George passed away at RUH, his family at his side. Left to cherish memories are his loving wife of 53 years Helen, his children and their partners: Douglas (Karen Janke) of Saskatoon SK, Dean (Debbie Reynolds) of Redondo Beach CA, Alison Horpinuk (Duane) of Calgary AB, Brian (Gill) of Vancouver BC, Neil (Miranda) of Salem OR, Karen (David Spriggs) of Brisbane AUS, his beloved grandchildren Andrea, Kereth and Fiona, and a large extended family. George was born and raised in Assiniboia SK. He joined the Royal Canadian Navy in 1943 and served aboard the HMCS Restigouche. At war's end, he spent two years recovering from tuberculosis in Fort San SK where he met his future wife Helen Baxter. Graduating from the University of Toronto in Optometry, he completed post graduate work at USC and opened an optometric practice in Wynyard SK in 1954. George lived in Wynyard for the next thirty years, where he worked hard to serve his family, his profession and the community. In 1984 he moved to Saskatoon, where he continued to practice optometry until 1996. In his retirement, George liked to travel, exploring North America and the world. George had a tireless, selfless, and restless soul. He was always searching for an outlet for his physical, mental, and emotional energy. In both Wynyard and Saskatoon, he was active in numerous community service organizations: Lions Club, Royal Canadian Legion, United Church of Canada, Masonic Lodge, Shrine Club. He had a special dedication to the Royal Canadian Air Cadets, serving #568 Squadron for over two decades.In his personal life, he was always looking to learn and try new things. He started flying in his forties, tried skiing in his fifties, and went go-kart racing in his sixties and seventies. He also found time for ham radios (VE5DL), motor homes, and cars both old and fast. George had a deep love for those around him, which he expressed in a quiet gentle way. His life, his love, and his soul will be missed. A Memorial service will be held at 2:00pm Wednesday November 12 at Knox United Church 838 Spadina Crescent E. Donations in lieu of flowers to Hope Cancer Centre #300-506 25th Street E Saskatoon S7K 4A7 or Shrine Patient Travel Fund. Arrangements entrusted to Mourning Glory Funeral Services, 978-5200 (The Star Phoenix 12 Nov 2003)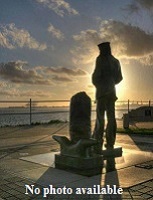 , Arthur T., CD, V17114, RCNVR / C1HT, R1668, RCN(R) (served RCNVR 01 May 1940 - 01 Jun 1945) (1922-2006) - Royal Canadian Naval Volunteer Reserve and Royal Canadian Naval Reserve Passed away peacefully in White Rock, British Columbia (formerly of London, Ontario) Husband of Grace, White Rock, British Columbia. Father of John, Ottawa, Ontario, Jo-Anne, Beaver River, Nova Scotia, James and Jackie-Lou, London, Ontario. Art survived the sinking of HMCS Ottawa and went on to participate in Dieppe and Operation Torch in North Africa. At Arts request there will be no funeral service. "Sail on old Sailor, Sail on!"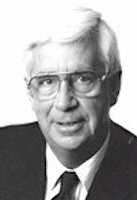 , Thomas Gerald (Gerry), LS, RADAR, V76196, RCNVR (served 10 Dec 1943 - 26 Oct 1945) (08 Jun 1926 - 02 Oct 2009)- Susan, Nancy and Cathy are very sad to announce the passing of our Dad, Gerry Davis. Dad passed away at home on Friday, October 2, 2009 at the young age of 83. Born and educated in Montreal, he joined the navy in 1943, serving on the HMCS Gatineau. After marrying Beau in 1946, they cycled from Montreal to Vancouver, settling in Victoria in 1962. Gerry enjoyed a diverse career including sales positions with C.I.L. and Bapco Paint before founding his own company Inter-Tech Ltd. He also enjoyed a successful real estate career. Some of Dad's favourite times were spent in Maui, cruising the world, boating and golf. Gerry was always very active in a variety of organizations including Sales and Marketing Executives, Power Squadron and the Victoria Cruising Club. He never lost his love of the sea and the navy. He served as president of the Royal Canadian Naval Association (RCNA) for many years. Gerry was the current president of the Chief and Petty Officers' Association and was very passionate about the people and accomplishments of the association. Gerry was married to his wife Beau for 53 years until her passing in 2000. He is survived by his three daughters Susan (Dave) Bachop, Nancy (Steve) Rogers, Cathy (Gregg) Schaffer and proud ''Bubba'' to Kristen, Kyle, Dustin and Nicole. Gerry was many things to many people. To us he was a very special father and we will miss him very much. A Celebration of Gerry's life will be held on Thursday, October 8th, 2:00 p.m. at First Memorial, 1155 Fort St., Victoria. Susan, Nancy and Cathy would like to thank Dad's friends and neighbours and his extended ''Naval'' family for all their support.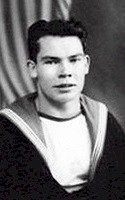 , Eric Curt, AB, RCN, MPK - 22 OCT 1940, HMCS MARGAREE - AB Domeier was born at Glenford, Alta., on 31 Aug 1918. He entered the service in June 1938 at Esquimalt, BC and later proceeded to Plymouth, England, for trades training as a torpedoman. AB Domeier was a survivor of HMCS Fraser when it was sunk in Jun 1940. He was one of the crew of HMCS Margaree when it was lost during the night of 22 Oct 1940, in a collision in the North Atlantic. He is survived by his mother, Mrs. Ida Domeier, Lethbridge, Alta.
,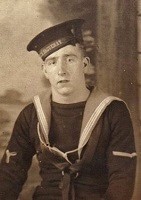 , Archibald William (Archie), Stoker, RCN, Born: 04 Sep 1909 Died: 1992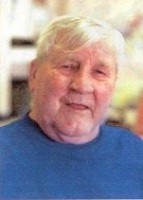 , Peter Maurice - On July 9, 2003 Peter Maurice Doyle of Kamloops, BC passed away at the age of 84 years. Peter will be lovingly remembered by his wife Isabel, sons Peter Gordon (Dawn Marie), Paul, and Daniel (Karen), grandchildren Dennis, Leanne and Shea. Peter was a career sailor who joined the Royal Canadian Navy as a boy seaman in September of 1937 and retired in August of 1968. During World War II he served in HMCS Skeena, Fraser, Restigouche and Iroquois. He participated in the Battle of the Atlantic, the shadowing of the Bismarck with the RN Flotilla, the Murmansk run while in Iroquois, D-Day and numerous patrols off the French Coast. He served his Country well. After retirement, Peter volunteered as an instructor with the Sea Cadet Corp in Victoria. He was an avid hockey fan and loved fishing and camping with his family and friends. Peter was born in Charlottetown, PEI in 1919, and later moved to Victoria, BC with his family where he retired. He then moved to Kamloops in 1989 to be near his children where he resided for the past 14 years. A private family service was held on Friday July 11, 2003 at Hillside Cemetery
, , ,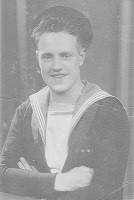 , Rex - born Dewsbury West Yorkshire England 1926-1974, served in WWII on HMCS Kootenay 1942 to 1945 as a radio operator. He served first in the Royal Navy and joined HMCS Kootenay when she was refitted in 1942.
HMS DECOY,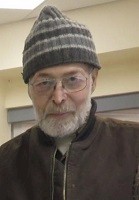 , Albert G. (19 Jun 1940 - 25 Aug 2015) - died of cancer of the esophagus in his home in Cobble Hill, BC. Albert is survived by children Michael and Laurel, (Julie Krippner) and granddaughters Harriet and Myriam; sister Jeannine, mother Hanna of Claresholm, and extended family. He is predeceased by his father Douwe (John) and brother Gary. Born in Ft. Macleod, Albert grew up on a farm near Willow Creek, and attended school in Stavely. He was a Boy Scout in his youth and a Scout leader as an adult. Albert served 35 years in the Canadian Navy. He was married to Joy Phillips for 30 years and lived in the Hillside neighbourhood of Victoria, BC for most of the 70s and 80s. He moved to Cobble Hill where he spent countless hours gardening and working his small farm. Albert was active in the Cobble Hill AA meeting at "the Shack." He was a well-loved member of his community and had a wide circle of friends from many walks of life. Albert valued hard work, self-reliance, good food, a good bargain, and good neighbours. Three weeks ago he painted his house, in the last weeks of his life he worked in his garden and when he couldn't do that, he would walk in his yard and supervise and instruct the friends and neighbours who came by to help feed the chickens and move irrigation lines. In lieu flowers, donations can be made in Albert's name to Cowichan Valley Hospice Society 3122 Gibbins Rd, Duncan. An Open House will be held at Farmer's Institute Hall in 3550 Watson Ave., Cobble Hill, BC on Saturday, September 12, 2-4. (The Times Colonist 01 Sep 2015)
, ,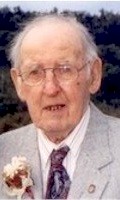 , Charles Raymond - Charles Raymond Ellis of Fairfield, husband of Marion (LeRoy) Ellis passed away on Thursday, September 27th , 2007 at the Ridgewood Veterans Wing surrounded by his loving family. Born September 18th, 1922 in Saint John he was the son of the late Raymond and Margaret (McCrory) Ellis. Charlie served with RCN during WWII on board HMCS Gatineau during the North Atlantic Convoys. After returning from the war he worked as a carpenter and truck driver. He was also an avid hunter and fisherman. Besides his wife he is survived by his daughters Caroline Ellis (Willard) of Fairfield, and Patricia Maynard (Gerald) of Tynemouth Creek; eight grandchildren; Christine LeBlanc, Tim Ellis (Wanda), Shelley Maynard, Rhonda Ellis (Peter), Tracy Taylor (Glen), Brenda Mollins (Shawn), Sarah Straight (Reggie) and Tyler Ellis (Angela); 10 great grandchildren; sister Laura Godsoe of Saint John; extended family Marlene Moore of Bains Corner and several nieces and nephews. Besides his parents he was predeceased by sisters Ellen Ziegler and Edith Wood and baby brother Harry.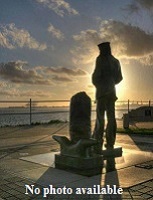 , Philip Gordon - The eldest of three sons was born September 6, 1916 to Ethel Maude Emmerson (nee Tompson) and Gordon Cummings Emmerson in England. His mother had joined her husband Gordon overseas as he had been wounded early in WWI and was later assigned to the Canadian War Office for the duration of the war. Philip was raised in Saint John and in 1932 was in the first graduating class of the new Saint John High School on Prince William Street. He furthered his training by completing the commercial program at Saint John Vocational School. He was to later join the Schofield Paper Co. Ltd. Working his way into a field sales position. During this time he joined the Naval Reserves and had attained the rank of Petty Officer before joining the WWII effort in 1939. He was married to Muriel Ruth Bustin in 1940. His war service included various assignments including duty aboard HMCS Ottawa. He was decommissioned from the navy in 1945 having attained the rank of Lieutenant. He returned to Schofield Paper as the sales representative for New Brunswick and continued there until 1949 where he partnered with the then Schofield Nova Scotia sales representative to form Eastern Paper. This new business was to later spawn a manufacturing business known as Poly Cello in 1956. His eldest son John joined the business in 1963 and purchased both businesses in 1976, three years prior to Philips retirement in 1979. Over his business career Philip and his wife Ruth raised a family of five children. Philips interest in his family and community lead him to be involved in many organizations and he was a long standing member of the Mission Church. Some of his memberships include the Canadian Naval Officers Assn., Saint John Board of Trade, Union Club, Bying Boys, St. Georges Society of Saint John, Royal United Services Institute of N.B., Ball's Lake Fishing Club, Saint John Power Boat Club, Royal Kennebecasis Yacht Club, Poley Mountain Development Limited, Canadian Assn. for the Mentally Retarded and the Saint John Kiwanis Club. His long standing association with Kiwanis involved him as President of his local club and later as Lieutenant Governor of Eastern Canada (Ontario & Atlantic Provinces) and the Caribbean. While a Kiwanian he spear headed the formation of Key Industries and ensured its sustainability in the formative years. This is an organization that trains and develops the potential of challenged youth. Philip was also the founder of Emmaus House in Hampton N.B., another facility for the care and training of socially and mentally challenged persons. His love for the sea was expressed through his ownership of two very stout motor vessels, the "Jojurogomi" and "Katadin". Between these two vessels he was to travel thousands of miles between points in the Caribbean and as far north as Frobisher Bay, Baffin Island. He has circumnavigated Newfoundland several times and always maintained that the best cruising grounds on the eastern seaboard were the coasts of Labrador and Newfoundland. He exposed family and friends to the joys of boating and adventures surrounding the sea. An avid skier, he became involved as a board director with the Poley Mountain Development Limited during the formative years of the area's development that brought in a new lodge, snowmaking and a chair lift. In addition to downhill skiing he had a keen interest in promoting cross-country skiing and was instrumental in developing and maintaining a trail system in the area surrounding Poley Mountain. Philip Emmerson's life is characterized by his interest in people and taking leadership initiatives that impacted on the lives of others. He will be missed by his family and the people whose lives he has touched over the years. He is survived by his sons, John and his wife, Deanna of Rothesay; Robert P. of Hampton; Gordon and his wife Catherine of Whitby, ON; Michael and his wife Erica of Dallas, TX; daughter, Judith and her husband Jacques St. Cyr, of Lakefield, PQ; grandchildren, Bryan, Stephen, John K., Julie, Suzanne, Eric, Paul, Andrew, Daniel and Meredith; great-grandchildren, Alexandria, David, Hunter, Sebastien, Destiny, Drake, Autumn, Jakin, Andrea, Amelia, Emma, Tristan and Sophia. Besides his wife and parents his brothers Charles and Stanley predeceased him. Resting at Brenans Select Community Funeral Home, 111 Paradise Row (634-7424), with visiting on Thursday and Friday from 2 to 4 and 7 to 9 pm. Following cremation the funeral service will be held on Saturday, at 11:00 am, from St. John Baptist & St. Clements (Mission Church), 819 Millidge Ave. Interment at Fernhill Cemetery. Remembrances made to key Industries, the Alzheimer Society or a charity of the donor's choice would be appreciated.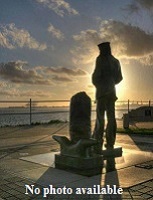 , Guy Irving - Passed peacefully at the Billings Court Manor on Thursday, July 4, 2013 at the age of 91. Born and schooled in Town of Mount Royal, Quebec. Survived by his wife, Margaret Jean (nee Green). Father to Gladys (David) Locke of Burlington, and Neil Fiddes of Arizona. Loving grandfather to Keith (Fiona) Locke, and Marsha Locke. Cherished great- grandfather to Makayla, Derek, and Darren. Predeceased by siblings, Edna May LaPointe, Marjorie Olga Smyth, Bluebell Ethelwin Breeze, and Lorne Edgar Fiddes. Guy will be sadly missed by all extended family and friends. During his service in WWII, Guy worked as a radio operator for the Royal Canadian Navy aboard HMCS Restigouche. Manager of US Sales for Stelco and pioneered the market for Stelco in the US. The family wishes to thank Billings Court Manor, Dr. Ragonetti and staff at Kent for all of their compassion and support to the entire family. If desired, as an expression of sympathy, donations made to the Alzheimer Society of Canada or Canadian Diabetes Society would be greatly appreciated by the family. In accordance with the wishes of Guy and Jean, a private family gathering has taken place. (The Gazette 08 Jul 2013)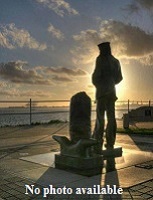 FROATS, Donald Macrae, Cook (O), 40572, RCN, HMCS OTTAWA - was born in Renfrew on March 3, 1919, son of Mr.. and Mrs. George Froats of that town. After attending public and high schools there, he enlisted in the navy about four years ago, having served since on various ships including the Restigouche, Skeena and Saguenay, most of his time afloat having been taken up with convoy duty. Besides his sister in Ottawa, who is with the Bank of Nova Scotia, he has three brothers and a sister in uniform: Lieut. Gordon Froats, overseas with the Governon Feneral's Foot Guards; Corporal Kenneth Froats, in the Maritimes with the Lanark and Renfrew Scottish; Private Allan Froats with the Lanark and Renfrew Scottish reserve army unit, and Nursing Sister Grace Froats in Kingston.
, , ,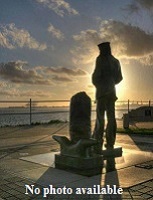 , Andrew - Born March 8, 1921, Edmonton, AB; died August 31, 2006, Nanaimo, BC. Dearly beloved husband of Eleanor Florence (nee McLean) Crossed the Bar" at Nanaimo Regional General Hospital. Survived by his wife; eldest son James Jake" (Debra); granddaughter Patricia; youngest son John Jack" (Shelley); grandson Graeme; brother Richard; sisters: Barbara, Anne, Isabel, Margaret and May, and numerous nieces and nephews. He joined the R.C.N.V.R. July 3, 1940; was drafted to Halifax, June 1943, in transit to U.K. for Tribal #6. In Chatham, England he took advanced Gunnery Training then proceeded to Newcastle-on-Tyne for the commissioning of HMCS Haida by Vincent Massey, Canadian High Commissioner. Haida was his first true love, which remained until the end of his days, although he also served on Qu'Appelle, and was in the channel on D Day. Because of an appendectomy at sea, on the Murmansk run, and not getting sufficient recuperative time, he developed tuberculosis, spent time in a series of hospitals, and was medically discharged in January 1945. He married Eleanor on April 6, 1946. He attended the Ontario College of Art from 1947 1951 and graduated with first class honours in Interior Architecture. This training was particularly suited to the needs of large institutions, such as Universities and Governments. He pursued this career with interesting variations until his retirement. In Kleinburg he was Scouter for a number of years, a task which he enjoyed tremendously. In Victoria he was secretary to the West Coast Branch of the HMCS Haida Association, and did volunteer work for the museum at HMCS Naden, Esquimalt. He resided in Nanaimo for the past ten years. His choice was that no service be held, but if you wish, donations may be made to Friends of HMCS Haida, 658 Catherine St. N., Hamilton, ON, L8L 4V7.
,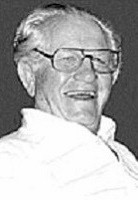 , Anton Andrew (Red) - passed away peacefully on Friday, February 15, 2008 with his wife of 63 years by his side. He was predeceased by his daughter Janice; parents Dan and Mary; brothers Sully and Lou and sister Kay. Red is survived by his loving wife Clotilde of Regina, SK; sons Gerry (Georgina) of Buffalo Narrows, SK, Barry (Donna) of Toronto, ON, Tony of Calgary, AB and Don of Weyburn, SK; daughter Cathy of Regina; son Doug of Stewieacki, NS; sisters Pauline Zech, Rose Wingert and Clem (Ed) Deck; brothers Jack (Carol) and Eddie; 12 grandchildren; 11 great grandchildren; as well as numerous nieces, nephews and friends. Red served his country in WWII in the Navy on the HMCS Kootenay, which brought him to St. John's, NFLD, where he swept Clo off her feet on the dance floor. They were married a year later. Red was a natural athlete, excelling at whatever he tried. Best known for and honored by the Government of Saskatchewan, also inducted into the Saskatchewan Sports Hall of Fame in 1978 for 10-pin bowling and the Regina Sports Hall of Fame for 10-pin bowling. Red was the Singles Canadian Champion, as well as Doubles Champion with partner Joe Most. If he wasn't at Lorne Auto Body, he could be found at Prairie Lanes, the Regina Golf Course or the local pool hall, depending on the season. He was a 50-year member of the Regina Golf Course, lifetime member of the Victoria Club and a member of the Royal Canadian Legion #001. Red and Clo enjoyed many years with fellow snowbirds in California for more than 20 years. Thank you to the nurses in the assessment ward on the 4th floor at the Pasqua Hospital. A celebration of Red' life will be held at Regina Funeral Home, Hwy #1 East, Regina, SK on Thursday, February 21, 2008 at 2:00 p.m. In lieu of flowers, donations in Red's memory may be made to the Royal Canadian Legion, 1820 Cornwall Street, Regina, SK S4P 2K2 or a charity of one's choice.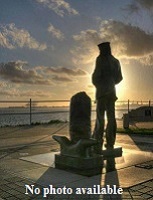 , William Henderson (Bill) - born in Winnipeg June 8, 1919 died peacefully February 2, 2004 at Victoria General Hospital. Predeceased by his father William. H. Gray (1956) mother Sarah (Sadie)(1981) younger brother Jim (1965) youngest brother Bob (1944) beloved wife for 37 years Mary (1983) and his second wife of nine years Dorothy (2000). Survived in B.C. by sister and brother-in-law Joan and Al Crofts and their family, Ruth/Alf Konrad, Read and Trent; Paul/Noelle Crofts, Helen and Anna; Anne/Mike Thicke, Alexandra, Graeme and Julia; Neil/Shannon Crofts, Megan and John. Sister-in-law Jessie (Jim Gray) Strouts and their family, Evelyn/Brian Edwards, Julie/Dean Recksiedler, Jensen and Derek Edwards; Barbara/Darrell Morris, James and Jessica; Susan/Jim King, Angela/Scott Emsley, Gail/Brian Cyr, Brianna and Tammy/Chris Falle; Gordon/Vicki Gray, Michael and Jonathan; Harry Gray, Carly and Niki. Stepsons Tom/Mila Clague of Winnipeg, Bob/Diane Clague and Kevin, Cindy/Jeremy, Parker and Hailey of Edmonton. Many, many children of his legion of friends also called him "Uncle Bill", especially dear are Nancy (Dracass) Peters, Winnipeg, Corinne/Mike Bokitch and family Rhea, Alyssa, Rhett and Quinn, Regina, Ralphe Tylor, Vancouver. Bill worked for the City of Winnipeg, Parks Board at the Assiniboine Park Conservatory for 49 years, starting as apprentice and retiring as Superintendent of Floriculture. From 1941 to 1946 he served in R.C.N.V.R. as radar operator aboard destroyers HMCS Restigouche and HMCS Kootenay on North Atlantic convoy duty. Bill was a loyal member and Past Worshipful Master of Windsor Lodge, A.F. and A.M. Bill was Director and Past President of Red River Exhibition since its inception. Bill was an active member and officer of the Manitoba Horticulture Society, Winnipeg Horticulture Society, liaison with the Carman, Starbuck, Charleswood and St. James Horticulture Societys, Rose Society, Gladioli Society. He travelled the province annually judging Home Grounds, Industrial Grounds and Flower Show Exhibitions. He latterly was a member of Laryngectomies "New Voice Club". Bill is remembered fondly for his humour, diligence, untiring work ethic, devoting untold hours to each of his groups and, for his unfailing loyalty, generosity and support of family and friends. He will be greatly missed by all of us. A Family Service was held February 7 at Ladner United Church, Ladner, BC. A memorial service will be held at Thomson Funeral Chapel, Winnipeg on Thursday, February 12 at 11:30 a.m. The family wishes to thank all doctors, nurses and caregivers who gave Bill such wonderful attention over the past several years. Donations in Bills memory may be sent to CancerCare Manitoba, 109-675 McDermot Ave. Winnipeg.
,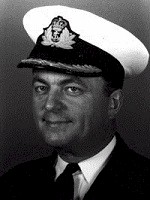 , Harold Victor William, Commodore, RCN - Born: 02 Sep 1912, New Orleans, Louisiana Died: Jul 1987, Victoria, BC
HMS EREBUS (1930), HMS CARYSFORT, HMS HOOD, HMS WARSPITE, HMS RODNEY, HMS EXCELLENT, , , , , , , , ,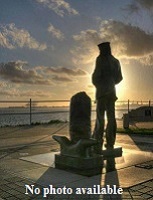 , Brian Aldom, RCN (31 Aug 1921 - 09 Jul 2003) - Our beloved father, grandfather and great-grandfather passed away peacefully on July 9, 2003. Predeceased by his wife of 60 years, Mary (January 14, 2003) his brother Ron (1963) and his son-in-law, Vern Coward (1994). Lovingly remembered by daughters and sons-in-law, Kathy Coward, Carol and Bob Meikle, Cindy and Chris Shelley and Cheri and Rob Hayman; his grandchildren Butch (Moira), Lisa (Dave), Lauri (Doug), Steve (Jennifer), Krista, Erin (Billy), Brian, Michael (Jen), Craig (Jen); his great grandchildren, Matthew, Devyn, Brechan, Caedra, Dougie, Jessica and Cassidy. He also leaves his brother Kenneth (Margaret) nephews Gavin and Colin and their families and his brother-in-law Joseph Downey and family (Brampton, Ont.). Born in Port Alberni, Dad joined the Royal Canadian Navy as a boy seaman at the age of 17. He was one of only 100 crew members to survive the sinking of HMCS Fraser in June, 1940 and subsequently, one of only 86 crew members to survive the sinking of HMCS Margaree in October, 1940. After leaving the Navy in 1945, he worked at CFB Esquimalt Dockyard, rising to the position of Chief Estimator before his retirement in 1975. After building their own house in Langford where they lived for many years, the family moved to Windy Oaks Farm in Metchosin where they spent many happy years raising sheep and growing irises. Dad was a longtime Associate Guardian of IOJD Bethel #36 Langford. His final years were spent at Montague House and then at Mt. Edwards Court. The family would like to thank Peter and Jeanne Dembecki (Montague House) and all the nursing staff at Mt Edwards and Dr. Martin Lane for the kindness and excellent care shown to our father. Private family ceremony of remembrance will be held at Taylor Beach, Metchosin. And all I ask is a merry yarn from a laughing fellow rover, And a quiet sleep and a sweet dream when the long trick's over. John Masefield ( The Times Colonist 12 Jul 2003)
,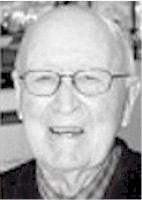 , Arthur Morrell (17 Feb 1914 - 01 Mar 2013) - "To live in the hearts we leave behind is not to die." Passed away after a brief hospital stay shortly after his 99th birthday, celebrated with his favourite chocolate cake! He was predeceased by his parents Judge Andrew M. Harper and mother Ellen, older sisters Andree (Snetsinger) and Josephine (Knight) and his wife of over 70 loving years Darrel (Gomery d. 2011). He will always be remembered by his daughter and son-in- law Shannon and Jim McJannet, his son and daughter-in-law Andy and Kathleen Harper, as well as his seven grandchildren Lorrie Menzel, Matthew Harper, Kevin McJannet, Kirsten Rivett, Jamie McJannet, Christie McJannet, and Melissa Mathieu. Arthur is also survived by eleven great-grandchildren and niece Lynn Bell. Arthur was born and schooled in Vancouver, graduating from the University of British Columbia with a Bachelor of Arts degree in 1934. There being no university-based law school in British Columbia at that time, he attended the Vancouver Law School and articled to G.E. Housser of Walsh Bull and Co. Called to The Bar in 1937, he practiced law in Vancouver prior to enlisting in the R.C.N.V.R. from 1942 to 1945 serving on the destroyer HMCS Ottawa and commanding the ML 111. In that duty he was commended in the London and Canadian Gazette, "For outstanding zeal, efficiency and devotion to duty while with His Majesty's Canadian Coastal Forces. This Officer at all times displayed high qualities of leadership and example, thereby adding greatly to the efficiency and well-being of the entire Motor Launch Flotilla." This accurately described what was to be his approach to the practice of law and life. In 1946 he became a partner with C.W. Tysoe, ultimately growing the successful and respected firm still affectionately referred to today as Harper Grey Easton. In recognition of his qualities as a barrister and solicitor he was appointed a Queen's Counsel in 1960. While he held the position of Treasurer of the Law Society of British Columbia in 1968, he also served as a Bencher on that governing body for many years before and after. Arthur was instrumental in the creation of the Law Foundation of British Columbia, which was the first in North America, and has been copied by all provinces and states of the USA. The Law Foundation continues to provide significant funding for programs having the objective of improving access to justice. He served as the first Chairman from 1969 to 1975. After the war, Arthur and Darrel lived in Vancouver and in 1954 moved to West Vancouver, becoming founding members of the Capilano Winter Club where they enjoyed curling, and golf at the Capilano Golf & Country Club. They travelled extensively abroad, returning over 20 times to their favourite spots in England and Portugal, as well as trips to New Zealand, Australia, China and Hawaii. Following retirement, winters were spent in Fallbrook, Calif. and summers cruising the B.C. coast. A new adventure began in the early '90s when they moved to the golfing community of Arbutus Ridge on Vancouver Island. In 2002 they returned to West Vancouver, establishing residence in Hollyburn House. At Hollyburn he had the opportunity to exercise his bridge skills, as well as pursuing his favourite pastime, TV sports! Arthur was the consummate professional and a gentleman in every sense of the word. His wonderful sense of humour entertained both family and friends. He was loved by all his extended family as much as he loved them. He is missed terribly by his family but is now at peace and back with Darrel. In accordance with Arthur's wishes, there will be no funeral service and his final resting place will be at his beloved Gambier Island, a family tradition. In lieu of flowers, a donation to the Lions Gate Hospital Foundation in Arthur's name would be appreciated. Sincere thanks to the caring staff at Hollyburn House who provided a comfortable "home" during the last 10 years in residence.
, ,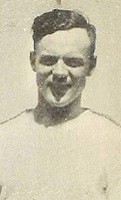 , William James, AB.SD, 3021, RCN, MPK - 22 Oct 1940, HMCS MARGAREE - Born 28 Nov 1918, son of William Harvey, and of Jennie Harvey, of Victoria, BC.
Formerly of Vancouver, B.C., was reported on 26 Oct 1940, as "Missing, believed killed." He was born in Calgary, Alta., on 28 Nov 1918, and attended Tecumseh School, and the Technical High School at Vancouver, B.C., He joined the Navy on 20 Jul 1937, at Esquimalt, B.C. First he served on HMCS Fraser in Jun 1939, and then went to England, where he completed a course in Submarine Detection, returning to Canada on HMCS Assiniboine. Later he joined HMCS Restigouche, on which he served for several months. In March, 1940, he left for England on the Fraser, and escaped uninjured when this ship was lost. AB Harvey was unmarried and is survived by his mother, Mrs. Jennie Harvey of Victoria. He was on HMCS Margaree when the ship was lost in a collision on October 22nd, 1940.
, , ,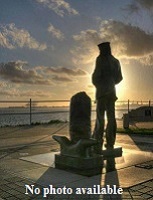 , Frederick J. - Passed away suddenly on Monday, April 12, 2004 at St. Joseph's Health Centre in his 86th year. Son of the late John and Ellen Haslan. Loving husband of Evelyn for 62 years. Dearly loved father of Denise, Ken, Joanne MacPhee (Bob), Janice Stacey (Scott), Peter (Anita), Michael (Susan), Kelly and the late Karen. He will be sadly missed by his grandchildren Andrea, Kimmie, Sean, Troy, Shannon, Christine, Cory, Ryan, Angela, Leland, Kayla, Shalan, Emma, Tyler, Konner, Kara and great grand children Riley, Devin, Rory and Allison. Survived by his nephews Art and Tom Bragan. He will also be missed by many other nieces and nephews. Predeceased by his sister Mary Bragan-Neil. Mr. Haslan served in the Royal Canadian Navy on the HMCS Saguenay during WW II and retired from Canada Post in 1982 after 37 years of service. Friends will be received at the Ridley Funeral Home, 3080 Lakeshore Blvd. W. (between Islington and Kipling Aves., at 14th St., 416-259-3705) on Thursday from 2 to 4 & 7 to 9 p.m. Funeral Mass Friday at 11 a.m. from St. Leo's Catholic Church. Cremation. In lieu of flowers donations to the Canadian Cancer Society would be appreciated.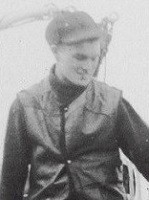 , William Henry (Harry) Radio Operator - Born 15 Jun 1923, Burnley, Lancashire, England Crossed the Bar: 27 Dec 1978 (age 55), Fleetwood, Lancashire, England. After his service in the RCN he served 30 years as a police officer in Lancashire, England, 1947-77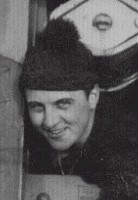 , Clifford Waldo - At his residence on Wednesday, January 03, 2007, Mr. Clifford Heffer of R.R # 1 Wingham, age 86 years. Beloved husband of sixty years to the former Jean Welwood. Loving father of Douglas and Judy Heffer of Bright's Grove, Paul and Gail Heffer of Wingham, Robert and Shannon Heffer of Swift Current, SK, David and Susan Heffer of Wingham, Timothy and Jilda Heffer of Didsbury, AB and Jamie and Lori Heffer of R.R # 1 Wingham. Also survived by his daughter-in-law Judy Heffer of Clarksburg, eighteen grandchildren and four great-grandchildren. Predeceased by his son Barry in 2005. Clifford Waldo Heffer was born on February 19, 1920 in Moncton, New Brunswick. The only child of the late Roy and Margaret Heffer. Cliff signed up to serve his King and Country in the Royal Canadian Volunteer Navy from 1940-1946, spending time in the North Atlantic aboard the destroyer. HMCS. Kootenay, as well as in the English Channel and costal Europe aboard the minesweeper HMCS Bayfield. It was while stationed at the naval base in Halifax that he met his bride to be Jean Welwood, who at the time was serving in the Women's Royal Canadian Naval Service. They were married in Whitechurch, Ontario on July 27, 1946. Cliff and Jean moved to their farm in Turnberry Township in 1948 and it was there that they raised their seven sons. In 1991 Cliff and Jean moved to the "other farm" and remained active in the farm enterprise. Cliff passed peacefully into the presence of his Lord on the morning of January 3, 2007. Visitation at McBurney Funeral Home, Wingham, Ontario on Sunday, 2:00-4:00 and 7:00-9:00 pm. Funeral service will be held at the Wingham Bible Chapel on Monday at 2:00 pm. Arthur Dixon and Barry Challinor officiating. Interment in Wingham Cemetery, Wingham, Ontario. Memorial donations to Gideon Bible Plan or Wingham and District Hospital Foundation would be appreciated as expressions of sympathy.
,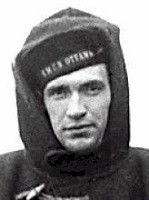 , Maurice Kenneth - Peacefully, on Sunday evening, April 13, 2014 Ken passed away with his loved ones by his side at the age of 94 years. Ken was predeceased by his wife of 66 years, Phyllis. He was the youngest son of the late Arthur and May Hoole and was predeceased by brothers Rene and Arthur and sister Peggy. He is also survived by his sister Betty Bounds of Atlanta, GA and daughter Elizabeth. Remaining to forever cherish Ken's memory are his daughter Linda Jane Parker (Roger) of upper Malboro, MD; sons Kenneth John Hoole (Jana), Jon Allen Hoole of Winnipeg, William Joseph of Bangkok, Thailand, five grandchildren, Kent Christopher Hoole (Jane) of Toronto, Sara Faye Hoole (Rob) of Vancouver, Mathew Hoole of Winnipeg, Michelle Denise Parker of Tampa, FL, Melanie Nicole Parker of Suffolk, VA; eight great grandchildren, as well as numerous nieces, nephews, relatives and friends. He was predeceased by granddaughter, Tara Lee Hoole. Dad was born January 8, 1920 in Rapid City, Manitoba. He was a true west end boy! Living in Wolseley as a child, teenager and adult. In his early years at Laura Secord School, his athletic talents became soon apparent; track, hockey, soccer, "He was good". The sports seed was sowed! "The glory years", Gordon Bell High school. Ken excelled under Coach Martin Cainor and his wonderful panthers football team. In the late 1930's, high school football were sources of pride for entire communities. Nana was his cheerleader, always a note "Play a great game Ken! We love you!" They won multiple city championships. As reporter Scott Young wrote "Gorden Bell's Ken Hoole is one of the finest players in high school football. "A true triple threat!" His running style was the "John Riggins" of the day. Ken was recruited and played for the University of North Dakota. As war broke out, he returned home and joined the Royal Canadian Navy. Dad was in active duty the entire war, sailing out of Halifax on destroyers. HMCS Ottawa, HMS Ranpura and HMCS Columbia. The battle of the North Atlantic was the longest campaign of the Second World War and the most important, Canada was a major participant, while the ships operated across the globe. During the war they are best remembered for their deeds, during the battle of the Atlantic. Ken returned home at wars end to his dear Phyllis and a new baby girl, Linda Jane. He was back in Wolseley where he would live the next 68 years at 261 Garfield Street. Dad became a policeman for the city of Winnipeg, first walking the beat, then motorcycle duty. As my cousin Don wrote in his card to us, his first meeting with Dad was at his grandmother's house on Home Street, he was in the driveway on a police motorcycle. He was dressed in uniform, it was quite an impression, he struck quite a figure and it was a lasting memory of Ken, as one of Winnipeg's finest. Ken Jr. arrived, followed by sons Jon Allen and William Joseph. Dad had a few curve balls thrown his way, at 33 years of age Polio struck! A sad time to be sure! But as life has it, Phil and the kids and Dad's family, Rene and Art were there for him. We all pulled together and the clouds cleared. Jon and Bill cut a pretty good swath in multiple sports, but basketball was their "milkshake". Dad coached them in all sports. Both, had the Hoole gift and Dad's heart. Dad truly loved us all. My father lived a full life; almost 40 years of retirement! Golf, the cottage, winter road trips, they had fun. As Dad would say "I am glad I have all my marbles". He was sharp right to the end. "Time Expired". Sail on sailor into your unaccompanied tour, we love you and salute you. As per dad's wishes, a private family Service will be held at Arosfa on Lake Winnipeg. Thank you to all the outstanding people over the last year at Deer Lodge Centre. Your care and love for Dad was so very special.
, HMS RANPURA,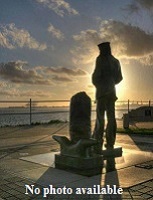 , William Errol (Bill) - On Friday, August 31, 2007 at Lakeridge Health Oshawa, at the age of 86 years. Bill was the only child of the late Errol Brisbane and Gertrude (Wise) Hughson of Toronto. He is survived by his son Errol (Anne) of Dartmouth, Nova Scotia and his daughter Maura of Bayshore Village, Brechin, Ontario. He leaves his grandsons, David, Peter and Matthew, all of Dartmouth, Nova Scotia, and his dear friend Stephanie of Ajax, Ontario. An all-round athlete, Bill's favourite sport was golf. As a golfer in Toronto, he won championships at Woodbine, St. Andrews and Glen Mar. In Daytona Beach, Florida he played the Spruce Creek Country Club, and was also a non-resident member of Sawgrass in Ponte Vedra Beach - the home of The Players Championship and the famous 17th hole ''island green''. In the late 1980's while playing in a Pro-Am event that included P.G.A. members, Bill won the amateur portion of the event. Some of Bill's fondest memories are working in the Pro Shop with his buddy ''Al''. He served six years as a member of the R.C.N.V.R., entering as an ordinary seaman and rising to the rank of Lieutenant. He was Commanding Officer of HMCS Saguenay, and at the time of his discharge in 1946, he was Commanding Officer of HMCS Portage. He served in both the North Atlantic and the Aleutian Islands. We would like to thank Dr. David Ibsen, the staff at the Colonial Retirement Home, and the Palliative Care team at Lakeridge Health Oshawa for their care and compassion. Flowers are gratefully declined. The family would appreciate donations made in Bill's name to the Canadian Cancer Society.
,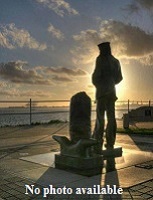 , Stanley A. - Stanley arrived in Halifax, Nova Scotia, Canada in 1911 with his parents. His mother, Alice Maud Dunn & two infant siblings were killed in The Halifax Explosion Dec 6, 1917. Stanley joined the RCN in 1930 & was an A/S on the HMCS Champlain. Stanley married Louisa M Mist Dec 1935 in Chichester, England. Stanley drowned in a incident off the coast of St. Helier, Jersey, 19 Aug 1936 while an A/S on the HMCS Saguenay.
,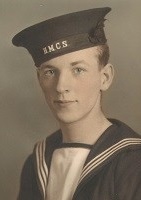 , Clifford Howard - resident of Chilliwack since 1958, passed away peacefully at his home on Tuesday, Jan 15, 2002 at the age of 78 years. Born on Sept 14, 1923, in Saskatoon Sask, Howard was a veteran of the Second World War with the Royal Canadian navy. He will be remembered by his wife of 51 years, Eleanor; one daughter Laureen Duerksen; one son, Larry; two grandchildren, Andrew and Christina; step-brother Jim (Enid) Bracht; two cousins, Shirley (roger) Watson, and June Swenson; mother-in-law Laura Merson; and brother-in-law Stan (Lorna) Merson and their sons, Brian and Keith. At Howard's request, there will be no service.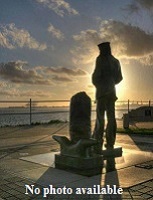 , Kenneth David (18 Aug 1917 - 07 Feb 2001) - Ken will be sadly missed by his beloved wife Kathryn (Kay) daughter Barbara de Graaf (John) sons, Bob (Sharon), Richard (Sandra), and Gordon (Mary) nine grandchildren and two great-grandsons; brother Dr. Arthur Jenkyns (Una) sister-in-law Jean Jenkyns (Ottawa) and numerous nieces and nephews. Ken had nine years of service with the RCNVR, two years of which were on the destroyer "Gatineau", doing escort service on the North Atlantic. A Celebration of Life service will be held on Tuesday, February 13 at 11:00 a.m. at Memories Funeral Chapel, 13403 St. Albert Trail, Edmonton, with Pastor John Ooms officiating. Flowers gratefully declined - those who wish may donate to Operation Eyesight Universal, 4 Parkdale Crescent, Calgary, AB, T2N 3T8 or to the charity of choice. For further information please call Memories Funeral Directors and Crematory in Edmonton, toll free at 1-888-454-9111.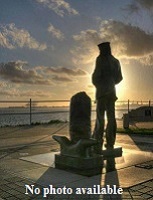 , William David (Bill) (26 Mar 1916 - 16 Jul 2002) - Devoted husband, father, brother and friend, Bill Jervis died peacefully on July 16, 2002, at the age of 86. Bill is survived by his beloved wife Pat; son Brent (Laurie) daughter Ruth (Roy) and grandchildren, Sean, David, Victoria, Olivia, Jennifer and Heather. Also left to mourn are Bills brother Rea (Juanita), his sister Florence, and many nieces and nephews. Proud of his Irish heritage, Bill was one of six siblings and the first born in Canada. An avid athlete, Bill was a lifetime member of the Winnipeg Canoe Club and in his younger years, he won many paddling competitions and coached numerous paddling teams, with winning results. Bill also won a provincial cross-country ski championship and enjoyed that sport throughout much of his life, as well as swimming, ice-skating and many other fitness-related activities. Throughout his adult life, Bill was committed to the fraternities of the Masons, the Shrine and the Scottish Rite. He was Past Master of the Norwood Masonic Lodge and the 1979 President of the Khartum Shrine Temple Drum and Bugle Corps. Bill joined the Royal Canadian Navy in 1943 and proudly served his country during the Second World War as a Supplies Officer on the HMCS Restigouche, a destroyer operating in the Atlantic. Bill first met Pat while on leave. Following the war, Bill and Pat met again and dated when they both worked for Swifts Canada. They married on August 27, 1949 and lived in the Jervis family home at 380 Edgewood St. in Norwood, where they devoted themselves to the care of Bills mother. Bill later left his position in sales with Swifts to follow his dream of owning and operating his own business. With Pats unfailing support and partnership, Bill established himself as an independent sales representative for a variety of companies, and then founded Jervis Industries, a corrugated cardboard box-making business, specializing in smaller orders and quick service. In 1968, Bill, Pat and their children moved from Edgewood Street to a new home built on property just south of Winnipeg. He also relocated his business to that same property. Proud of the home they built, Bill loved the open spaces and country air. Retired in 1988, Bill and Pat enjoyed some wonderful travel experiences. Although they survived a major flood in 1979 with determination and humour, their house could not withstand a second flood in 1997. After a very difficult transition, Bill and Pat moved to a seniors condominium that they enjoyed until July of 2001. At that point, failing health demanded Bills move into personal care. The family is so very grateful for the outstanding care and compassion provided by the staff of the Riverview Health Centre. The Jervis family invites you to share in celebration of Bills life on July 30 at 12:30 p.m., at the Chapel Lawn Funeral Home, 4000 Portage Ave., Winnipeg, MB. In lieu of flowers, donations may be made to the Riverview Health Centre, 1 Morley Ave., Winnipeg, MB R3L 2P4, the St. Boniface Hospital Heart Research Fund, 409 Tache Ave., Winnipeg, MB R2H 2A6 or the Shriners Childrens Hospital, in care of the Khartum Temple, 1155 Wilkes Ave., Winnipeg, MB R3P 1B9. (the Winnipeg Free Press on July 27, 2002)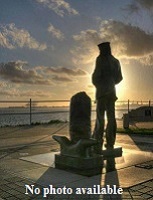 , Frederick Vernon Sr. - It is with great sadness that we announce the passing of Frederick Jewer. Fred passed away at the Dartmouth General on the morning of Friday, October 8, 2010. Fred was the son of Daisy and Sydney Jewer and was born in Halifax, Nova Scotia on February 15, 1921. He retired in 1983 from the Robert Simpson Co. Ltd. (now Hudson's Bay Company) as an International Sporting Goods Buyer. He served in the Royal Canadian Navy for five and a half years during WWII and participated in the Battle of the Atlantic. He served on HMCS Niobi for two and a half years, on the HMCS Gatineau #1 for 13 months, and then at the Stadacona Base. Fred was a 60+ year member of the Masonic Order Keith Lodge #17. He was also a lifetime member of St. Andrews Chapter #2 Royal Arch Masons and Antiquity Preceptory #5. Fred also served as Past Potentate of Philae Temple Shrine, Past Director of the Royal Order of Jesters, Nova Scotia Court #155, Past President of the local Cabire Chapter #135 (and lifetime member of the International Cabire Association), and Past President of the Northeastern Oriental Band Association. He was a member of the Canadian Legion Somme Branch #31, a member of Canada's Naval Memorial Trust, a working member of the crew of HMCS Sackville (Canada's Naval Memorial), a Charter Member of the Atlantic Chief and Petty Officers Association, as well as a lifetime member of the C.& P.O. Windsor Park Mess. Fred was a lifetime member of St. Paul's Anglican Church in Halifax, Nova Scotia. He was predeceased by his first wife, Sheila, sister, Edna, and brothers, Harry and Bernie. He is survived by his long loving companion, Marion McKinnon of Dartmouth, daughters, Lexine Jewer of Bedford, Karen Jewer-DiFrancesantonio of Eastern Passage, son (Frederick) Vernon Jewer Jr. of Victoria, British Columbia, and granddaughters, Chimène (Jewer) Cole of Halifax and Charlotte Jewer of Ottawa as well as a number of nieces and nephews. In recent years, his favourite pastimes were playing crib, drinking a scotch and water, and spending time with his family at the family cottage in Pugwash, Nova Scotia. Fred was a fine story teller and loved a good joke. Fred, your zest for life, your heart of gold and your soul of love will be with us forever and always. The family would like to thank the nursing staff on 3 East and Dr. Oliver of the Dartmouth General Hospital for their wonderful care. A Masonic service will be held on Thursday, October 14, 2010 at 7:00 p.m. at the Philae Centre, 3530 Connolly Street, Halifax. A funeral service will be held on Friday, October 15, 2010 at 2:00 p.m. at St. Paul's Anglican Church, Halifax. Please help us celebrate Fred's life following the service at the Philae Centre. Donations may be made to the Shriners' Hospital for Sick Children or a charity of your choice.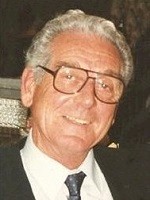 , Jarvis (30 Sep 1926 - 09 Sep 2010) - Jarvis died peacefully in his sleep on September 9, 2010. He was born in Robsart, Saskatchewan, on September 30, 1926 to James and Margaret Jickling whom he followed to the Cowichan Valley in 1948. Two years later he married Kathleen Shannon. Jarvis was predeceased by his wife Kay, and sister Margaret. He will be missed by his children Bob (Wendy) and Pamela; his wife Daphne; his grandchildren Hannah, Peter, Shannon, and Patrick; his great grandchildren Adain and Cheyenne; and his brother Jim (Mary). His cheerful good humour earned him many friends who will also miss him. Jarvis was devoted to his family and his community. As a young man, his life of service began during WWII where he was the youngest crewmember on the HMCS Saskatchewan. Shortly after his arrival in Duncan, he joined the Kinsmen, but his love of sports soon led him to Little League baseball. A highlight was coaching the Duncan All-Star team that won the Western Canadian Championships in 1959. As Jarvis's children grew, his service interests shifted again, to supporting their activities. He was always there for them, driving, cheering, and sometimes consoling. He was part of a group that helped found the Cowichan Timbermen football team. Later he supported the local 4 H Club. Jarvis was a master carpenter and he generously put these skills to work in his community when he saw an opportunity: helping to build Duncan's first Little League park, a rescue board for local lifeguards, tack boxes for Queen Margaret's stables, horse jumps, and much more. After retiring as Maintenance Supervisor at the Crofton pulp mill, Jarvis and Daphne enjoyed travelling to warm places. Jarvis also took up golf at the Cowichan Valley Golf Club, and as a life-long gardener, busied himself with his yard. He took enormous pleasure in the quail, deer, and wildflowers that shared this space. Jarvis's family is especially grateful for the care and companionship he received by his doctors, hospital staff, therapists, neighbours, homecare workers and gardeners. Thanks especially to Murray Woods: summer student at the mill, friend, and doctor. A celebration of Jarvis's life will be held on September 25th at 4:00 P.M at 1st Memorial Chapel, 375 Brae Rd. Duncan, B.C. If you would like to continue Jarvis's acts of service please consider donating to the charity of your choice. And, upon further reflection, we think he'd like to know that a little support was also directed to youth development through sport. Arrangements under the direction of First Memorial Funeral Services, Duncan, BC.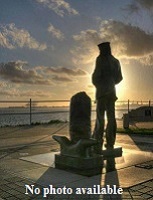 , Carl Edward, RCNVR - Died peacefully on August 28, 2005 at Sunnybrook, K-Wing in his 92nd year. Beloved husband of Mary, loving father of Mary Ann Pedlar and her late husband Dick, Joan Wilson and her husband Dave, Benjamin and his wife Roselyne and the late Ken and his wife Pamela Diver, proud grandfather of ten and great grandfather of ten. Carl volunteered in service of his country in 1942 and served on the destroyer HMCS Ottawa. He worked for American Optical for 43 years, was member of the Redmen singing group and of Glebe Road United Church. Friends may call at the Morley Bedford Funeral Home, 159 Eglinton Avenue West, Toronto, on Tuesday, August 30 from 7-9 p.m. Funeral Service in the Chapel on Wednesday at 1 p.m. Interment to follow at Mount Pleasant Cemetery. In lieu of flowers, donations may be made to the Hospital for Sick Children (Toronto, Globe and Mail 29 Aug 2005)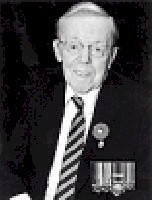 , Stan Earl (19 Aug 1925 - 02 Aug 2013) - Stanley passed away peacefully at the Wascana Rehabilitation Centre. Stan will be lovingly remembered by his wife of sixty years, Althea and children; Bonnie (Bill), Mark (Lucy) and Bruce (Janet); his five grandchildren; Aaron, Kate, Jill, Seth and Blaine, along with many nieces nephews and friends. Stan was predeceased by parents, Calvin Kellett and Gladys Wheelans; two sisters Winnifred and Patricia as well as brothers-in-law, Mark and Philip. Stan spent the first eighty years of his life living in Ontario; he was born in Lindsay, grew up in Belleville and raised his family in Welland, Crystal Beach, St. Catharines and Waterloo. He and Althea moved to Regina in 2005. He spent the last two years of his life as a resident of the veteran's wing of the Wascana Rehab Centre where he enjoyed Wednesday Happy Hour, Bingo, and most fondly, the craft room as well as a variety of other activities and outings. Stan was also a proud veteran of the Royal Canadian Navy. He joined in 1944 and served on the HMCS Saskatchewan until the conclusion of the war. Stan had numerous jobs in sales until finally retiring at the age of sixty-five. Stan was an avid sports fan; in particular a faithful supporter of the Toronto Maple Leafs and all of the Notre Dame Hounds teams. However; his true passion was fishing. He read about it, watched television shows about it and always enjoyed being on or near the water. Memorial Service will be held today at 2:00 p.m., Wednesday, August 7, 2013 at All Saints Anglican Church, 142 Massey Road, Regina, SK with Rev. Allan Higgs officiating. The family would like to thank the wonderful, caring staff on 3-5 Veterans Unit at Wascana Rehab. In lieu of flowers donations may be made to the Veteran's Craft Room at the Wascana Rehab Centre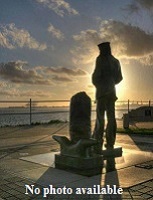 , James Ralph Hilborn - died 05 Apr 1997
, , HMS PETROPOLIS, HM MASB-49, HM MGB-50,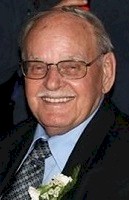 , Alexander (Al) (24 Jan 1922 - 13 Oct 2012) - of Kitchener (formerly of Cambridge) passed away peacefully on Saturday October 13 at St. Mary's Hospital in Kitchener. Born in Fort Erie, he lived most of his younger years up in Hudson Ontario. He served in the Navy during WW2 from 1942-46. His first station was in St. Johns Nfld. where he met the love of his life (Bonnie) whom he married in 1944. He served on the HMCS Kootenay Destroyer part of the D-Day Invasion and returned to Nfld on V-Day. They settled in Galt in the early 1950s and lived there until 2008. Al was very much active in the community and served on many boards as a volunteer for Arthritis Society, South Waterloo Housing Authority, Cambridge (Galt) Seniors Center-Founding Member, Dickson Bowl Seniors group to name a few. He received many awards for his service including the Community Service Award, Ontario Arthritis Society Award, Governor Generals Commemorative Medal and the Paul Harris Award Al also spent the last 50 years of his life dedicated to his friends of "Bill W". All these people meant the world to him and he was always there to give a supporting hand or words of wisdom. Life was lived "One Day at a Time". He will surely be missed. He had lived at Doon Village Retirement Home since 2008 and was an active participant in many events and was loved by all Al was predeceased by his wife of 64 years Bonnie (June 2008) and his son Randy (Feb. 1985) He will missed by his daughter Robin (David) Hacker, his grandchildren Allan (Joanne) Kusick, Leean Kusick, Danny (Kelly) Kusick, Jonathan (Melissa) Hacker, Jason (Michelle) Hacker and his great grandchildren Ashley, Ryan, Nolan, Hayley, Ethan, Colby and Harper. Brothers Jim, Ed, Henry, Bob, Tim (all deceased) Roger and sisters Margaret, Dorothy, Kathy and Barb. Sisters in law, Lillian Kusick, Maureen Kusick, Theresa Elliott and Ann Fisher and by his daughter in law Sharon. He also leaves behind many many nieces and nephews down east in Nfld. and out west that will greatly miss their "Uncle Al". As per Al's request, cremation has taken place. Visitation with the family will be held on Tuesday, Oct 16 from 2-4 and 7-9 pm. At the T. Little Funeral Home, 223 Main St. Cambridge, ON N1R 1X2 with Funeral Service to be on Wed Oct 17th at 11 am. in the Funeral Home Chapel. Donations to the Heart and Stroke Foundation would be greatly appreciated by the family.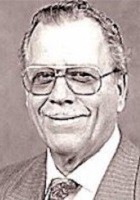 , Donald William - Our family is saddened to announce the peaceful passing of Don Lagergren on Tuesday, July 27, 2010, at the age of 86. Don is survived by his loving wife Helen, his children, Larry Lagergren (Rosemary), Heather Lamb (Kelvin) and Christine Thibeaut (Wayne) and grandchildren Matthew and Jennifer Lamb, Andrew and Daniel Sturby. Don was born on September 6, 1923 in Sioux Lookout, ON. He served in the Second World War on the HMCS Saskatchewan in the Royal Canadian Navy. He was employed with the federal government for 11 years and then real estate including numerous top sales awards until his retirement. He enjoyed stock car racing, hunting, fishing, travelling and watching Winnipeg Jets, Blue Bombers, and did years of extensive hours volunteering for Kiwanis and the church. In keeping with Dad's wishes, cremation will be held. A celebration of Don's life will be held on Monday August 2, 2010 at 1:00 p.m. at Grey Street United Church, 651 Sandhurst Ave. In lieu of flowers, donations can be made to Grey Street United Church. (the Winnipeg Free Press31 Jul 2010)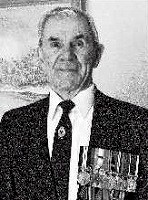 , John Francis Sr., DSM - 95, our Loving Father, passed away at Camphill Veterans' Memorial Hospital, August 3,2014. Born in Stellarton, January 5, 1919, he was the second oldest son of the late David and Eva (Andrea) Lipton. His loving wife Jean (Sanford) predeceased him in 2008, after 68 years of marriage. He is survived by his daughter, Carolyn (Jim) Connolly, Richard (Sheila), Barry David, John (Corinne) Junior, Brian (Karen) and Mark (Kelly). He leaves behind 14 grandchildren; Scott, Krista, Steven, Neville, Lisa, Tony, Terri, Jeff, Shauna, Jennifer, Lisa, Andrea, Daniel, and Eva. Eighteen great-grandchildren; Max, Monique, Noah, Gregory, Josef, Hayley, Julie, Sarah, Jacqueline, Alexa Jean, Sophie, Sarah, Byrce, David, Griffin, Hayden, Georgia and Evelyn. John Francis as he was best known, is the second oldest of 14 children. His oldest brother Tony predeceased him, Christmas Eve 2013. His brothers Adrian (Papa), Peter and Chester also predeceased him. Dad is survived by his sisters Elizabeth Vyles, Evelyn Pettipas, Veronica Barren, Aquinas, Tiny Dorie, Margarite Lipton, Joan Fraser, Marilyn Lecerte; brothers Vernon and Cyril. He joined the RCN as an ordinary seaman in January 1937, eight days after his 18th birthday. He sailed on his first ship The Saguenay from 1937 to 1941, was advanced to petty officer a month before he left the Saguenay for the last time. The ship was torpedoed December 1, 1940, about 300 nautical miles west of Ireland. She was hit in the bow killing twenty-two and wounding eighteen others. Dad was sent to a hospital in England for several months with severe burns. His favorite destroyer was the HMCS Haida, under the command of Harry DeWolf. On June 24, 1944, the Haida and HMS Eskimo combined in the destruction of a U-Boat and for his services in this action, he was awarded the Distinguished Service Medal, for which he was proud and honored to wear. Quite a boxer in his day, he won the middleweight championship of the Canadian armed forces in 1937. His other sports were rugby, soccer and football. He managed the TAS hockey and softball teams in 1949, that year both teams won the inter-part championships at Stadacona. His second career was as a DVA Officer for 17 years. Dad also sold Life Insurance for Maritime Life. He was an active member of St. Clement's Church. In his earlier years he was a third degree Knight with the KOC, president of the Man's Society, president of the Downs Syndrome Society, and promoted many boxing matches to raise funds for St. Paul's Church. Dad was President of the Chiefs and Petty Officers Mess Hall at Cornwallis Base. Dad was highly respected by his peers. Mum and Dad were both choir members in various catholic churches in Dartmouth. In the late 1970's they retired to Kentville for 11 years, where he enjoyed golf, curling and taking courses at Acadia University. Dad exhibited a great talent in the arts and writing of poetry. He possessed a great sense of humor and wit. Our family has many fond, long-lasting memories of the times we all spent at our cottage on Medford Beach. Dad will be remembered for his kind and generous nature to his family, grandchildren, great-grandchildren and friends. That Sparkle in Dad's eyes and his love of life will be dearly missed. Our Family would like to thank the Staff of 5 West Garrison, Camphill Memorial Veterans Hospital for their loving care and friendship during his four years residency there. Funeral Mass will take place at St. Clement's Roman Catholic Church, Gaston Road at 11:00, on Wednesday, August 6th. A reception will fellow in the church basement. In Lieu of Flowers, donations may be sent to Alzheimer Society. On line condolences may be made to Dartmouth Funeral Home.
LIPTON, John Francis, Temporary Chief Petty Officer (2851) - Distinguished Service Medal (DSM) - RCN / HMCS Haida - Awarded as per Canada Gazette of 20 January 1945 and London Gazette of 10 October 1944. "For bravery, skill and devotion to duty in H.M. Ships Affleck, Balfour, Eskimo, Wanderer and Tavy and H.M. Canadi an Ships Haida and Huron in anti U - Boat operations."
, , HMS ESKIMO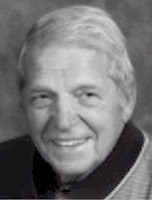 , Steve Frank, 4349, RCN - passed away peacefully at the Vernon Jubilee Hospital on Saturday, April 14, 2012 at the age of 88 years. Steve was born in Calgary, Alberta and lived there his entire life, until he and Del moved to Vernon in 2001. Steve grew up during hard times but never let that hold him back. He had a paper route and worked as a bellhop at Greyhound. He graduated from Crescent Heights High School. Steve was very active in the YMCA until age 17 when he joined the Navy as a Boy Seamen and at the age of 18 became an Able Seaman. His entire Navy career saw active duty on the North Atlantic. In 1943, his ship, the HMCS Ottawa, was torpedoed. Steve was among one of the 76 survivors but 113 of his shipmates perished. He played with the Calgary Stampeders in 1946 and 1947. Steve was passionate about business and owned the successful Flower Group in Calgary until he sold it and retired in 1994. Steve loved the outdoors and was an avid hiker with the Rocky Mountain Ramblers. He learned to ski at the age of 75 years. After moving to Vernon, he pursued his love of plants and created a beautiful garden, which provided many hours of personal enjoyment. Steve is survived by his loving wife Del; his son Colin of Calgary; his daughter Ginger (Doug) Jones of Chilliwack, BC; stepchildren: Melanie Michaels, Jeff (Donna) Trewinnard, Sue (Neil) Melnyk, Ian (Alice) Trewinnard; eight grandchildren and five great-grandchildren. A Celebration of Life will be held on Saturday, April 28, 2012 from 1:00 to 3:00 p.m. at the Corvette Club, 1302 - 6 Street S.E., Calgary. In lieu of flowers, those friends wishing to make memorial contributions in memory of Steve may do so to the Calgary Naval Veterans Association, 1302 - 6 Street S.E., Calgary, AB T2G 4Z2.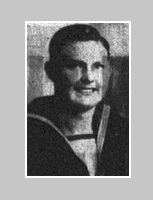 , John Joseph, PO, 2489, RCN, MPK - 22 OCT 1940, HMCS MARGAREE - Born 23 Aug 1909, son of Thomas and Sarah Mara, of Hamilton, ON; husband of Annie Marguerite Mara, of Dartmouth, NS.
A wounded survivor of the sinking of HMCS Fraser, Acting Petty Officer John Joseph Mara, 30, of Hamilton, has been reported lost in the sinking of the Canadian destroyer Margaree, his parents were advised here today. Mara was the eldest son of Mr. and Mrs. Thomas Mara, 581 Catharine Street North. He spent a period in hospital in England after he suffered back injuries and other hurts in the sinking of the Fraser. (Globe and Mail 29 Oct 1940)
John Mara Escaped When Fraser Sank, but was lost with Margaree. Towards the end of last week Mr. and Mrs. Thomas Mara, 581 Catharine Street, North got a letter from their 30-year-old son John, a petty officer in the Royal Canadian Navy and a survivor from HMCS Fraser, saying that he expected to sail with HMCS Margaree "any day now". On Monday, they got a telegram from John's wife, who lives in Dartmouth, N.S., to say that death had finally claimed their son as the Margaree sank following collision in a convoy. This morning, Mrs. Thomas Mara, John's mother, told the Spectator how her son's love of the sea had been born when, as a nine-year-old boy, he joined the Sea Cadets in Hamilton and how, 11 years ago, he enlisted with the Royal Canadian Navy. She told, too, how many times during the last five years he had made plans to come home and pay his parents a visit, and how every time something had arisen to prevent it. "I haven't seen him for more than five years," she declared. Twice in recent months, John Mara looked into the face of death - once when the Fraser sank off Bordeaux and he was among the survivors, and again when Nazi bombers attacked the Margaree as she was being refitted in dock. A bomb dropped 70 feet from him. In his last letter he admitted that the Fraser experience had been tough, that it had left his nerves jumpy. But he urged his mother to "keep her chin up." Petty Officer Mara leaves a widow and two children in Dartmouth. Two brothers and a sister live in Hamilton besides his parents. (from unknown newspaper)
,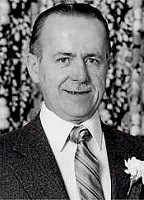 , Donald Murray - At Sunnybrook Health Veterans Residence on April 12, 2014. A proud descendant of the 1852 Lewis Settlement, Bruce County, Veteran of WWII, navigator's yeoman HMCS Kootenay in the North Atlantic. Graduated from the University of Toronto in Medicine, Class of 1952. A trusted and much loved doctor at St. Michael's Hospital for many years until his retirement in 2002. Associate professor of Obstetrics and Gynaecology at U of T. Predeceased by parents Harry Laishley Martyn and Jessie Dunbar (Mercer), brother Dr. John Walter Martyn and sister Jessie Grace Martyn. Dear father of Mary Lynn (John) Beveridge and Elizabeth Ann (Edward) Simmons. Fondly remembered by grandchildren David and Jamie Beveridge and Andrew, Ian and Emily Simmons. Visitation on Saturday, April 26, 2014 from 1:00 - 2:00 p.m. at the R.S. Kane Funeral Home (6150 Yonge Street, at Goulding, south of Steeles). A Memorial Service will follow at 2:00 p.m. In lieu of flowers, memorial gifts may be made to the Veteran's Program at Sunnybrook Hospital or St. Michael's Hospital Foundation or The Salvation Army.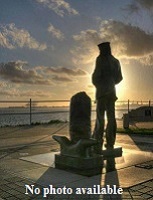 , Robert Ingram (25 Dec 1918 - 01 Jun 2006) - Served in the Navy during the 2nd World War on the HMCS Ottawa. Survived by his daughter, Kellie (Kelly) Auld; his son Robert C. Marwood; and grandchildren, Bobby, Jacob, Brad and Sheena, dear nephew Cliff (Lorna) Jensen and companion Lucy Hurnchitt. Thank you to Dr. Slater and St. James Cottage Hospice for care and kindness.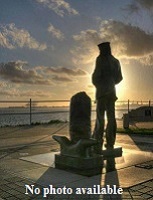 , Charles James (Dick) - Surrounded by his loving family the death of Dick Matthews, husband of the late Muriel Matthews (Day) occurred at Ridgewood Veteran's Wing on Friday, November 9, 2012. He was born in Saint John on November 3, 1915 to the late Charles and Mary (Wedge) Matthews. During World War II, Dick served aboard the HMCS Restigouche on the high seas and in the Mediterranean. Following the war, Dick worked at the Saint John Dry Dock as an Electrician until his retirement. Upon retiring he bought a lobster license and boat and fished for another 20 years. He loved to hunt and fish; a true woodsman. Dick was a hardworking and generous family man and was a well loved and respected patriarch of the Red Head United Church. Dick was a beloved husband, father, brother and grandfather; of his son, George (Dorothy); four daughters: Carol Bennett (David), Linda Friars (David), Susan Thomas (Basil) and Patricia Hale (Frederick); ten grandchildren; fourteen great-grandchildren; one great-great-granddaughter and many nieces and nephews. He was predeceased by his wife; parents; granddaughter, Krista Matthews; brothers: Bill, Jack, Claude and George and sisters: Tilley Wedge, Eva Sewell, Greta Bowers, Fraulein Pelkey, Nancy Foster and Margaret Radejevich. At Dick's request there will be no formal visitation. Arrangements are under the care and direction of Brenan's Funeral Home, 111 Paradise Row, Saint John (634-7424) from where the Funeral Service will be held on Tuesday, November 13, 2012 at 12 noon. A private family interment will take place in Ocean View Memorial Gardens at a later date. For those who wish remembrances to the Salvation Army would be appreciated by the family.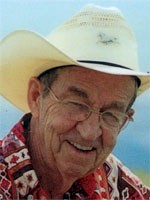 , Robert - of Calgary passed away on Friday, January 23, 2009 at the age of 84 years. Robert served with the RCNVR from May 22, 1942 to September 11, 1945, on the HMCS Gatineau, RIVER class destroyer and served 467 days on the high seas. After the war, he was happiest on the open road under a Prairie sky. Robert is survived by his sons, Robert (Rose) and Grant (Carol); grandchildren, Kelly (Tony) and Brie-Ann (Rick); great-grandchildren, Emily, Grace, TJ, Michelle, and Hayden; as well as his devoted friend Dorothy Bourgouin. He was predeceased by his wife Mary in 1994; his father and mother Charles and Eleanor Camilla Meadows; brother and sister-in-law Harold and Helen Meadows. The family would like to thank the Fanning Centre and the Brentwood Care Centre, with a special thank you to the Southwood Care Centre for their patience and amazing care. Funeral Services will be held at McInnis & Holloway's Fish Creek Chapel (14441 Bannister Road S.E.) on Friday, January 30, 2009 at 2:00 p.m. In living memory of Robert Meadows, a tree will be planted at Fish Creek Provincial Park.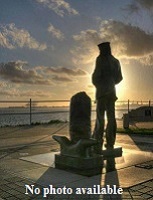 , Charles Joseph - of Camrose, formerly of Edmonton was born May 2, 1924 in Carstairs, Alberta and passed away on Friday March 12, 2004 at the age of 79 years. He lived and attended school in Leduc, Alberta. Enlisted in R.C.N.V.R. in 1943. Served aboard HMCS Ottawa, North Atlantic convoy duty 2 1/2 years. Sailed the English Channel D.Day July 16, 1944. Life Member Northern Alberta Pioneers and Decendents Association of Edmonton. Life Member Local Union #488 Plumbing and Pipe Fitting Industry , Edmonton. Member Royal Canadian Legion #57 Camrose, Alberta. Survived by wife of 54 years Mavis Scheidegger; sisters: Madeline Reynolds, Edmonton and Elizabeth Haines, Calgary. Predeceased by Dad, Charles Alexander Molyneaux; mother, Hazel Marie Armstrong; sister, Patricia Molyneaux. No funeral service will be held at Charles request. Burgar Funeral Home Camrose in care of arrangements. (The Edmonton Journal 14 Mar 2004)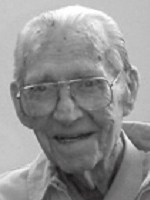 , William (Bill) - After a long struggle with the challenges of aging gracefully and independently, William Moreland (Bill) passed away on January 6, 2011, at the age of 96 years. Bill was predeceased by his loving wife Mim, his son Barry, and his daughter-in-law Isabella on January 1 of this year. Bill leaves behind four grandchildren; Graham (Karen) Moreland, Vicki (Andy) Boothman, Bill Moreland, and Brian (Linda) Moreland, and six great-grandchildren; Lindsay, Kathleen, Harry, Kayle, Benjamin and Roberta. Bill was born in Saskatchewan and began his career as a teacher. He served in the pre-war reserves in Regina and joined again in 1940. During the war Commander Moreland spent some time on loan to the Royal Navy and to the Royal Trinidad Navy where he had command of an anti-submarine yacht. Bill came up from the ranks first in HMS Newmarket and was then posted to King Alfred College. He graduated with a Commission and saw service in the West Indies on HMS Kenkora for three years. He was then posted to the staff of N.O.I.C. Toronto and later to sea on HMCS Qu'Appelle. In 1951 Bill was appointed Commanding Officer of HMCS Techumseh, Calgary. Bill's interest in education and his concern for others has continued with the generous donation of his body to the University of Calgary for medical study. Bill wanted his last words to be those of Robert Louis Stevenson; ""He lived well, laughed often and loved much."" Bill's family wishes to thank the healthcare professionals at Calgary Home Care Services, Rockyview Hospital and Chinook Hospice who helped Bill and his family navigate his final journey. As Bill requested, a Memorial Service will not be held. If friends wish, tributes may be made to the Heart Fund. Safe Passage Grumpa! (The Calgary Herald 08 Jan 2011)
HMS NEWMARKET, ,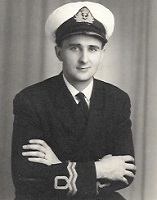 , Robert Gordon (Bob), Surg-LCdr, RCN(R) - The passing of Robert (Bob) Gordon Murray of Saskatoon occurred at his residence Thursday, October 16, 2003 at the age of 86. Our dear husband, father, grandfather will be greatly missed by his loving wife of more than 60 years; George Ann; three sons, Ken (Maureen) Murray, Bruce Murray (children, Jennifer and Morgan), David (Nancy) Murray (children Ellen and Aubrey); and daughter, Ann (Bob) Haver (children Tori, John and Katy). He will also be fondly remembered by Gail Murray (Jennifer and Morgan's mother) and his many cousins in Ontario and across the country. Bob was born and raised in Saskatoon, the only child of Robert John and Edith Murray. He attended Wilson Elementary School, City Park Collegiate and then began his medical studies at the University of Saskatchewan School of Medical Sciences receiving his BA in 1938. He completed his medical degree at the University of Toronto in 1941. In 1941, he met George Ann Thornber while he was an intern and then a surgical resident at Vancouver General Hospital. They married in 1943. He joined the Royal Canadian Navy and served as a surgeon-lieutenant aboard the HMCS Saskatchewan. He returned to Saskatoon following WWII to join the faculty in Pathology under Dr. D.F. Moore at the University's School of Medical Services. Dr. Murray later joined the general surgical practice of Dr. Elmer Wait and served on the medical staff at Saskatoon City Hospital from 1946 to 1950. He left Saskatoon to Specialize in ophthalmology at the University of Toronto and neuro-ophthalmology at the Wilmer Eye Institute, Johns Hopkins University in Baltimore under another Canadian physician, Dr. Frank Walsh. He became an assistant Professor at the University of North Carolina in Chapel Hill in 1953. In 1955, Dr. Murray returned to join the faculty of the new University of Saskatchewan College of medicine. As the founder of the Department of Ophthalmology, he served as the chairman from 1955-1973. He practiced as one of Saskatchewan's first ophthalmologists and for many years only neuro-ophthalmologist. The residency program he established and directed was one of the most successful in the College of Medicine. His residents practiced throughout Canada and the United States. As Chair of Ophthalmology, he started an orthoptic-training program, a low-vision clinic and with the assistance of the CNIB, one of Canada's first eye banks. He was active in the Canadian Ophthalmologic Association and became the Society's first honorary fellow in 1989. Up until his death, Bob served as Chairman of the C.H. and Lenore Andrews Scholarship Endowment Fund for Ophthalmology. He became Dean of the College of Medicine in 1973. His 10 years as dean of the medical school were associated with a number of milestones for the College. During his tenure, Bob encouraged many of Saskatchewan's graduates to stay in the province and prompted a number to return following specialty training. He also recruited many of the college's previous and current department heads including the current and former dean of the college. As Dean of Saskatchewan's Medical School, Dr. Murray was an active member of the Canadian Association of Medical Schools and was President of the Association from 1980-1981. He served as a member or chair of a variety of special provincial and national committee's including the national Cancer Institute, the Saskatchewan Cancer Commission and Saskatchewan's Advisory Committee on medical Licensure. When Saskatchewan introduced the first Medicare program in Canada in 1962, the College of Physicians and Surgeons to the Medicare Insurance Commission nominated Dr. Murray. He was appointed head of the Medical Care Insurance Commission in 1963 by Premier Thatcher and during his 10 years of service directed the commission under four different ministers of health, Saskatchewan's Medicare program served as the model for the rest of Canada. Although Dr. Murray retired from the Medical Care Insurance Commission in 1973. He regularly served as a consultant about Saskatchewan's health care system. In 1988 Saskatchewan's Premier called upon Dr. Murray once again, this time to review health care delivery in Saskatchewan as Chairman of the Commission of Health Care Services (the Murray Commission) from 1988 to 1990. The Murray Commission's report and recommendation continue to be implemented by Saskatchewan's current and former Ministers of health. During his retirement, Dr. Murray continued to serve on Saskatoon's City Hospital Board, The Saskatchewan Cancer Foundation, the South Saskatchewan Hospital Center in Regina, the Royal University Hospital Foundation as well as the National Cancer Institute. A Service of Remembrance will be held Tuesday, October 21 at 1:00 p.m. from Saskatoon Funeral Home with Rev. Margaret A.F. Murray officiating. In lieu of flowers the family will gratefully accept Memorial tribute made to the Meewasin Valley Authority, 402-3rd Ave. South, Saskatoon, SK S7K 3G5 or a charity of your choice. (The Star Phoenix on Oct. 20, 2003)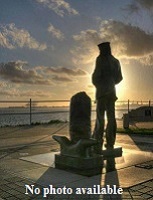 , Walter David Rowe - Born November 12, 1925 in Saskatchewan, deceased November 27, 2007 in Saanichton, BC. Walter was predeceased by his love, his wife, Audrey in 2004; his daughter, Audrey Dawn in 1970; and his granddaughters, Christa and Chantel. Walter is survived by his sons, Westly (Donna), James (Carol); grandson, Jason; brother, Rupert (Marie) of Saskatoon; and several nieces and nephews. Walter started with Canadian Pacific Noon, September 16th 1941 until his retirement in 1985 except for service in the RCNVR aboard HMCS Gatineau and HMCS Lanark. He worked with Canadian Pacific in Saskatoon, Regina, Calgary, Edmonton, Nelson, Victoria and Vancouver. Walter was in the Calgary South West Lions Club, Cubmasters, ROCH 87 Calgary, Ashler #28 Calgary mason, President of Calgary Transportation Club, Ogden Legion, Rotary Club Victoria, Sidney Legion, Vancouver Transportation Club and member of Canadian Pacific Pensioners, Victoria. No service by his specific request. Cremation and burial with his Audrey at Royal Oak Burial Park, Victoria.
,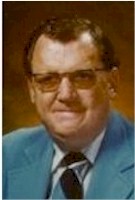 , G. Bruce - The death occurred peacefully at the Queen Elizabeth Hospital, Charlottetown, P.E.I., on Wednesday, December 5, 2012 of G. Bruce MacDonald, C.D., Q.C., of Charlottetown and formerly of Summerside, P.E.I., aged 86 years. Decorated veteran of the Second World War: Able Seaman RCNVR, HMCS Gatineau and Battle Honours Atlantic 1943-44 Normandy 1944 and also the Korean War: Squadron Leader, "JAG" Justice Attorney General Division United Nations, Korea. Bruce was also a graduate of Acadia and Dalhousie School of Law and was born on January 20, 1926, in Alberton, P.E.I., to his late parents, Duncan and Ethel (nee Harper) MacDonald. Beloved husband of the late Mildred (nee Lowther) MacDonald and loving father of Alan of Charlottetown. Also lovingly remembered by his grandchildren: Sean (Bethany), Michelle (Frank), Andrew, Ian, Leslie, Riley and Spencer; his great-grandchildren, Callie, Megan, Matthew, Brooke and Brady; his daughters-in-law, Helen and Catherine MacDonald; and numerous nieces and nephews. Survived by his brothers, Allison, Jack, Donald and Gordon and his sister, Janet Miles. Besides his parents and his wife, Bruce was predeceased by his sons, John and Robert, and his brother, David. Resting at the East Prince Funeral Home, 245 Pope Rd., Summerside. Completed funeral arrangements to be announced at a later date. Memorial donations in Bruce's memory to the A.L.S. Society of P.E.I. would be greatly appreciated.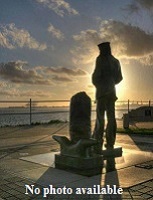 , Malcolm R. (05 Oct 1921 - 05 Mar 2014) of Kenora passed away peacefully on March 5, 2014 with his family by his side. He was 92 years old. He lost his wife and our mother Pat in 1990 and mourned her deeply. He was predeceased by his sisters Catherine and Edna, and brothers James, Andrew, Allan and Robert. He is survived by his seven children: Roderick and his wife Denise; Alan; James and his wife Teresa; Sheila and her husband Bill Horseman; Malcolm (Gus) and his wife Barbara; Shannon and her husband Ryan Ellard; and Patti. He is also survived by his grandchildren: Jim; Arwen and partner Jacques; Robert; Andrew; Michael; Ian and wife Bronwen; Patrick; and Elizabeth. His nieces and nephews share in our loss and in our grief. Known as Mack by family and friends, he led a rich and eventful life, not unmarked by hardship, but full of challenges and rewards. He was the youngest child born to Captain James MacDonell and his wife Christina (née Lang) in Lakeside and lived there all his life. As a young man, he worked on the lake with his father, hauling booms to the mill. During World War II he served in the navy on HMCS Ottawa. At the end of the war he returned to Kenora and found work in the woods division of Mando. When he met our mother, Patricia Jean (née Atcheson), he returned to town and found a job in the paper mill, eventually rising, through hard work and study, to the position of stationary engineer, second class. Mack and Pat built a home on Seventh Avenue South where they raised their family, and saw them all succeed in their lives. He retired from the paper mill in 1989. In retirement, he found joy in carving classes, and became proficient in carving birds. He was proud to be a member of the Kenora Golf and Country Club, where he had caddied as a boy under Jack Vernon. In his latter years, he was often seen on the sidewalks of Lakeside with his faithful black lab Sam by his side. Thank you to the Meals on Wheels volunteers who checked in on him daily. Thank you also to the staff of 2 East who were very kind and patient, and Dr Cynthia, who always treated him with respect and understanding. A celebration of life will be held in the Spring. Mack always appreciated his visits with friends and family who came to see him, and therefore, in lieu of donations or flowers, please spend some time visiting an elderly relative or friend. Mack MacDonell was a real gentleman who always tried to do his best by others and was never mean-spirited or small-minded. We will miss him, and always be proud of him.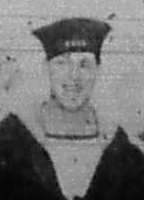 , George Alexander Dunn - Pictou Landing, passed away peacefully in Northumberland Veteran's Wing, Friday, April 26, 2002, with family by his side. Born in Halifax, January 26, 1925, he was a son of the late William Henry "Harry" and Elizabeth "Bessie" MacFarlane. He was a veteran of the Second World War, serving overseas from 1942-1945 on the HMCS Kootenay. After the war he worked for the Acadian Coal Company, then for the remainder of his working years he was a shunter for the Trenton Car Works. Also, he worked at the lobster fishery for many years, his labour of love. Failing health forced early retirement and he bravely struggled through many surgeries and medical complications. George was an active member of his community and in his later years, he was a very dedicated member of the Admiral Murray Branch of the Royal Canadian Navy Association. He is survived by his wife of 56 years, Jessie (Irving); sister, Doris Calcott, St. Catherines; his children, Carole (Lou) Duarte, Vancouver; Ross (Ann), Oakville; Doris (Carl) MacLellan, Bridgewater; Brenda (Murray) MacPherson, Prince Edward Island; Janet (Frank) Ellsworth, Westville; Dawn (Brett) Smith, Halifax; Wendy (Craig) Morrison, Halifax; Sandy (Sharon Pitts), Pictou Landing; grandchildren, Andrew Duarte; Cheryl, Gwen and Brent MacFarlane; Ryan, Steven and Kristin MacLellan; Allana, Isaac and Abbey MacPherson; Cory and Alison Ellsworth; Morgan and Jocelyn Smith; Joel and Kyle Morrison; Shyla and Megan; great-grandson, Riley MacLellan; nephews, Greg and Jim Calcott. He was predeceased by brother-in-law and close friend, Lorne Calcott. Visitation 2-4, 7-9 p.m. Sunday in R.H. Porter Funeral Home, Trenton. Funeral service 2 p.m. Monday in Bethel Presbyterian Church, Pictou Landing, Rev. Joanne Vines officiating. Reception to follow in the church hall. Royal Canadian Naval Association will meet 6:30 p.m. Sunday in the funeral home to hold their service. Family flowers only. Donations to Northumberland Veteran's Wing or a charity of your choice. (Halifax Herald 27 Apr 2002)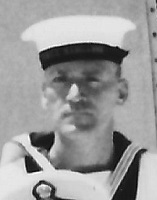 , Ronald Reginald MMM, CD - Born in Cereal, Alberta, July 17, 1929 passed away in Victoria, BC on Saturday, Nov. 4, 2006. Predeceased by his father Hector, mother Eva, brothers Lorne and Lloyd. Ron is lovingly remembered by his wife of 53 years, Mabel (Dolly), daughter Brenda, sons Don (Patti), John (Gail) and grandsons Andrew and Patrick. He served in the Royal Canadian Navy from 1950 to 1984 when he retired as Command Chief of Forces Maritime Pacific. In his retirement he enjoyed hunting and fishing. Ron was an active member of the Chiefs & PO's Association and the RCN Benevolent Fund. No service by request. If desired donations may be made to the BC Heart and Stroke Foundation.
, ,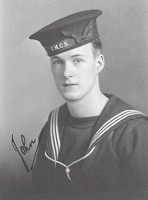 , John Clement Dean, L/Coder, DSM, V11857, RCNVR - Born: 17 Aug 1921 Died: 18 Jul 1983 - Joined the RCNVR in September 1941 and served on HMCS Bayfield and HMCS Bellechasse. After the war, he got married and went back to work for the Bank or Montreal - first in the role of Assistant Accountant and then as Bank Manager. Transferred to many towns over the years, mostly in Saskatchewan. Finally ended back in Winnipeg, where he retired in 1978.
,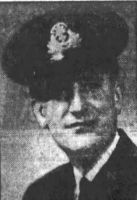 , Ian Stanley, Lt, RCNVR, MPK - 13 Sep 1942, HMCS OTTAWA - Born 19 Sep 1913 son of Robert S. and Lillian M. McLeod, of Hamilton, ON.
Lieut. Ian S. McLeod, the son of Mrs. Lillian McLeod, 811 King Street, East, was navigation officer aboard the Ottawa. A graduate of Central Collegiate here, he had been in the RCNVR over two years. He was 27 years old last Saturday. Formerly attached to a corvette, Lieut. McLeod had been aboard the Ottawa since May 01. He had taken special courses in Canada and Great Britain before being assigned to service aboard the Ottawa. His wife, the former Ann Olson, of Haileybury, Ontario, they were married in Peterborough in November, 1940, and his one son, Ian Douglas, resides with his parents at the King Street address. Lieut. McLeod was employed by the Imperial Tobacco Company at the time of his enlistment. He joined the navy in September, 1940. He trained at Kingston and Halifax and was second in Command of the corvette HMCS Barrie before he was promoted to navigation officer of HMCS Ottawa. His mother lives in Hamilton.
,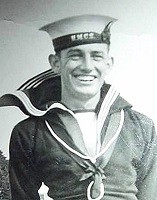 , Percy Thomas, AB, V6513, RCNVR, MPK 13 Sep 1942, HMCS OTTAWA - Born 11 May 1918, son of Richard and Ida Jane Neil, Woodroffe, ON.
Able Seaman Percy Thomas Neil, 24, son of Mr. and Mrs. Richard Thomas Neil, of Woodroffe, has been reported missing, believed killed in action, according to word received by his family from the Minister of National Defence for Naval Services. On September 7, his father had received a cable from him stating he was in England and that everything was well with him. He enlisted in Ottawa in May 1940 and went overseas in August of the same year. Three months ago he was assigned to service aboard HMCS Ottawa. During his naval service AB Neil had been drafted to several craft including the Prince Henry which brought 53 Nazi survivors to Canada off the German ship "Hermonthis prior to last May. He served also for a time on a mine-sweeper. Born in Ottawa, he attended Nepean High School. Prior to enlistment he was employed with the Sun Oil Company at Woodroffe. His sister, Ada Neil, resides at Woodroffe, and he has two brothers, Cecil Neil, at Kirkland Lake and Richard e. Neil in the RCAF, stationed at Kingston, Nova Scotia.
,
, Clifford, LS, V7403, RCNVR, MPK - 22 OCT 1940, HMCS MARGAREE - Born 31 Mar 1911 son of Herbert and Rebecca Petts, of Toronto, ONo. Husband of Evangeline E. Petts, of Scarborough, ON.
Leading Seaman Clifford Petts was a member of the crew of the destroyer Fraser, but was away from his ship on leave at that time and so was safe when the Fraser was sunk. He was in Toronto last June for the last time, left Canada for Britain a short time late to be posted to the Margaree, and had been serving in the new Canadian ship's crew since then. He was a member of the Toronto division of the RCNVR for seven years, an when war broke out was called up immediately for active service. He was kept in Toronto for several weeks last autumn, then took a gunnery course at Halifax, served as an instructor there for a time, and then joined the Fraser, remaining with that ship until he got leave a short time before it was sunk. He was married four years ago. Besides his widow, he leaves his parents, Mr. and Mrs. Herbert Petts, 286 Waverley Road; five brothers and three sisters, William, Herbert and Harry Petts, Mrs. R.J. Buchanan, Mrs. Harry Jones and Mrs. Sidney Rose of Toronto; Alfred Petts of Detroit and James Petts of Rochester, N.Y. (Glove and Mail, 28 Oct 1940)
,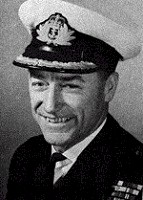 , Desmond William (Debby), Rear Admiral, CM, DSC, KCLJ, CD, RCN (12 Jun 1913 - 01 Nov 2005) - A Canadian naval legend and a celebrated wartime hero, died peacefully yesterday in Halifax, N. S. at the age of 92. Rear Admiral Desmond Piers received L'Ordre National de la Légion d'Honneur on June 6, 2004 for his contributions to the success of D-Day in 1944. Rear Admiral Piers was born in Halifax in 1913. In 1932 he joined the Royal Canadian Navy, the first graduate of the Royal Military College to do so, and began what would prove to be a highly distinguished naval career spanning over three decades. Rear Admiral Piers is best known for his courageous actions in 1944 when, as the 30 year-old Commanding Officer of HMCS Algonquin, he directly participated in the invasion in France where he guided his ship and her crew through the conflagration of D-Day. In recognition of his actions he received L'Ordre National de la Légion d'Honneur, France's highest recognition for bravery in military action and service. He was also awarded the Distinguished Service Cross for his vigorous and invaluable service at sea during the Battle of the Atlantic. Following the Second World War, Rear Admiral Piers went on to serve in a number of key positions including Command of the cruiser HMCS Quebec, Assistant Chief for Personnel and Administration at NATO Supreme Allied Commander Atlantic, Senior Canadian Officer Afloat (Atlantic), Commandant of the Royal Military College, Honorary Aide-de-Camp to the Governor General, Assistant Chief of Naval Staff, Chairman of the Canadian Joint Staff and Commander Canadian Defence Liaison Staff in Washington, D.C. The loss of Rear Admiral Piers will be felt by many in the Navy. According to Vice-Admiral Bruce MacLean, Chief of the Maritime Staff and Commander of Canada's Navy, his death marks the end of an era for the Canadian Navy. "It is with great sadness that we mourn the passing of Rear Admiral Piers, an inspirational leader and an enduring symbol of all that is the best of the naval service. He was a heroic man whose contributions to the Navy are unparalleled. He will forever be remembered as one of our finest." Rear Admiral Piers is survived by Janet Piers, his wife and cherished companion of 64 years. Funeral arrangements are being coordinated at this time and will be published as they become available. Questions should be directed to Maritime Forces Atlantic Public Affairs at (902) 427-6688.
, , , , ,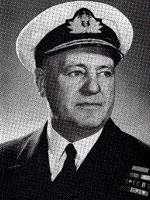 , William Walter, Rear-Admiral, OBE, RCN - Born: 01 Oct 1902, Sedalia, Douglas County, CO, USA Died: 12 Dec 1969, Ottawa, ON.
HMS RESOLUTION (1921), HMS EMPEROR OF INDIA (1926), , , ,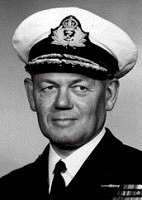 , Hugh, Francis, Rear-Admiral, RCN, O-060500, OBE, MID - Born: 01 Jul 1905, Toronto, Ont Died: 03 May 1983, England, UK
HMS THUNDERER (1925), HMS PRESIDENT, , , , HMS HARDY, , , , , , ,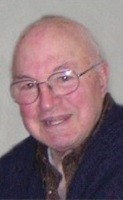 , Edgar Frank - At Winston Park Long Term Care on Tuesday, June 19, 2012 at the age of 92. Beloved husband of Bernice (nee Hartman) of 67 years. Loved father of Anne Deslippe (Cecil) of Kintore, Mary Reinhart of Stratford, Therese Collins (Richard) of Barrie, Peggy Blackburn (Anthony) of Stratford, William Reinhart of Barrie and Jane Yensen of Kitchener. Grandfather of Paul Szierer and Brandon Reinhart, David, John and Matthew Seebach, Therese Cruickshank, Peter Trebble, Michelle Donahue, Paul Collins, Nicole and Andrew Yensen and lovingly remembered by many great grandchildren. Dear brother of Venette Padden of Kitchener, Margaret Sabiston of Victoria, BC., Mary Cormack of Penticton, BC., Fr. Boniface Reinhart of Toronto and brother-in-law of Norma Reinhart of Waterloo. Predeceased by a daughter Patricia Reinhart, granddaughter Laura Collins, siblings, Wilbur, Dorothy, and Jim Reinhart. Edgar owned and operated E.F. Reinhart Plumbing for many years, retired as a Plumbing Inspector from the City of Kitchener and was a veteran of World War II and served with the Royal Canadian Navy on the HMCS Saguenay. Edgar's family will receive relatives and friends 2-4 & 7-9 p.m. on Thursday, June 21, 2012 at the Henry Walser Funeral Home, 507 Frederick St., Kitchener, 519-749-8467. Prayers will be offered at 10:20 am on Friday, June 22, 2012 then process to Blessed Sacrament RC Church, 305 Laurentian Drive Kitchener, for the Celebration of Mass at 11 am with the deceased's brother Fr. Boniface Reinhart officiating. Interment Woodland Cemetery.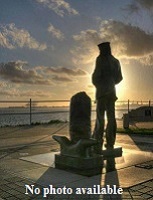 , James Douglas (Doug) - Born: September 7th, 1915; passed away into the loving embrace of his Lord on February 12th, 2009. Doug will be deeply missed by his wife Vivian, his sister Marion (Rutherford Reid), his brother Dr. Alexander Robertson (Doris), and all of his extended family and friends. Douglas was a man of great faith and personal integrity. His charitable gifts and actions improved the lives of many while his caring ways will always be remembered by his extended family. Doug was a strong supporter of Blenheim Lodge care facility and Parkdale Manor. He also was a tremendous advocate of youth work at Anvil Island Bible Camp and Steveston Bible Chapel. Doug's youth on the south slope of Burnaby was spent riding his horse Friday and developing a love for the outdoors that continued all through his life. Doug had a passion for fly-fishing, camping, canoeing, hiking, gold panning, and any activity that would take him into the wilderness. Doug had a special place in his heart for our feathered friends and would proudly speak of the birds that would return year after year to his garden. Doug bravely served his country during World War II as a signalman and radio operator on the HMCS OTTAWA (2), and other Canadian navy ships, while protecting merchant ships on the North Atlantic convoy runs. Doug returned to civilian life to assume managing the family bakery (Robertson's Bakery) on Boundary Road in Vancouver. It was later in his life, while on a Hawaiian holiday, that Doug met the love of his life, Vivian. He and Vivian spent the next thirty years sharing their travel adventures. The Robertson family would like to extend their humble thanks to the nursing staff at Whitecliff Retirement Community for their gentle and thoughtful care of our beloved Doug. Please join the family in celebrating the life of James Douglas Robertson at Ocean View Funeral Home, 4000 Imperial Street, Burnaby, on Tuesday, February 17, 2009 at 2:00 pm.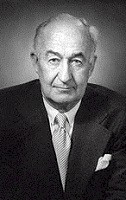 , John G., Honourable Mr. Justice - as a high school student in Victoria, he was an outstanding rugby player and swimmer. He participated in theatre at Victoria College, UBC and Oxford. Ruttan served aboard the Canadian destroyer HMCS Restigouche during the Second World War. Named to the B.C. Supreme Court in 1956, served on UVic's Board of Governors in the 1960s, received an honorary degree from UVic in 1978 and retired from the bench in 1988.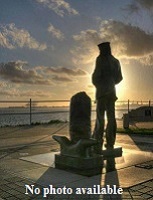 , John Halvard - passed away peacefully on Friday, January 18, 2008 at the age of 90 in Surrey, BC. He was born in Fort William on February 12, 1917. He joined the R.C.N.V.R. at the beginning of the Second World War and served aboard the HMCS Restigouche throughout the war years as Chief Petty Officer. After the war he stayed with the Navy in Vancouver for several years until he started with B.C. Ferries as first mate and later as captain until his retirement. He is survived by his wife Gladys of Surrey, B.C. and brother Eric (Dolores) of Thunder Bay, as well as numerous nephews and nieces and other relatives. He was predeceased by his parents, Johan and Hedvig Sandberg, sisters Heldy and Helga, brothers Harold and Henry, stepdaughter Joan and stepson Dickie. Memorial services will be held at Valleyview Funeral Home in Surrey on Saturday, February 2, 2008. Donations may be made to Trinity Lutheran Church, 11040 River Road, Delta, B.C. V4C 2S2 or a charity of your choice. A tree will be planted in memory of John Sandberg in the Blake Funeral Chapel Memorial Grove. Annual dedication service Sunday, June 28, 2009.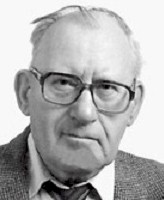 , Roman (11 Nov 1924 - 02 Oct 2007) - was born to parents Karl and Florentina in Humboldt SK where he was raised he passed away at the Veterans Village at Sherbrooke Community Centre in Saskatoon at the age of 82. Roman was in the Navy in 1943 during the war on the destroyer HMCS Saskatchewan where he lost his left arm in the Battle of the Atlantic. He was mentioned in dispatches and awarded an "Oak Leaf ". Roman was very active in the Knights of Columbus and the Royal Canadian Legion in both Humboldt and Saskatoon. Prior to retirement Roman worked for over thirty years as the Registrar of Land Titles in Humboldt and later Saskatoon, He leaves to mourn his wife, Eileen; a sister, Aileen (Carl) Daly in Oakville, Ontario; and seven children, Jean (Dennis) son Douglas; James (Mary) daughters Kristine and Laura; Joan (Micheal) Grace children Matthew and Lindsay; Michael (Cori) daughters Lauren and Amy; Tom (Patrice) daughters Stephanie and Kathryn; Donna (Paul) Cyr, son Scott; Steven (Janet). Eileen extends a special thanks to the staff of House 11 in the Veterans Village. Mass of Christian Burial will be held at St.Paul's Cathedral on Friday October 5, 2007 at 10:00 a.m. with the Vigil of Prayer on Thursday October 4 at 7:30 p.m. Arrangements have been entrusted to the Saskatoon Funeral Home.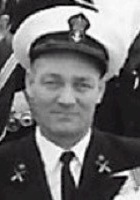 , George Elms, RCN PO1 / Capt (RCNR) - Died in Victoria, BC on May 6, 2015. George was born at home on October 26, 1931 near Sackville, NB. He moved to Moose Jaw, SK in 1947 with his parents and siblings, and worked on the railroad before joining the Canadian Armed Forces. He joined the Navy on March 27, 1951 and served in the Korean War. During his time in the navy, he served on the HMCS Ontario, Athabaskan, Venture, New Glasgow, Oriole, St. Laurent, St. Croix, Qu'Appelle and Restigouche. George retired from the regular force in 1977, and move to Regina, SK where he took his commission and served with the Reserves until 1994. He ended his military career as Petty Officer 1st Class in the regular forces and as Captain in the reserves. George was a proud, hard-working man who called "a spade a spade, not a shovel." You always knew where you stood. He enjoyed playing hockey in his younger years, and was avid spectator of most sports until the very end. GO RIDERS!! George is survived by his six loving daughters, Susan, Fran (Ivan), Sharon (Pat), Debbie (Ken), Terri (Gary) and Maureen (Roberto); 18 grandchildren and 23 great grandchildren. He also leaves his sister, Mary (Roy); sister-in-law, Joan; and numerous nieces and nephews, plus a large extended family in New Brunswick. He also leaves his step-children, Rob, Curtis and Nancy Amyotte, and their families. George moved back to Victoria in 2011 to be close to his daughters. He lived very comfortably at the Alexander Mackie Lodge in Langford, BC where he kept the residents and staff on their toes!
, , , , , , ,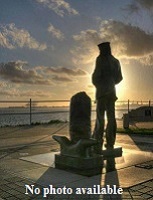 , Clement Roallan - son of Martin John Skillen and Mary Ann McCaffrey is born in Keewatin, Ontario on 18 May 1918. On 13 Sep 1942, AB Roallan survives the sinking of HMCS Ottawa, east of Newfoundland following a torpedo attack by German submarine U-91. Roallan is wounded and subsequently loses his right leg. He died on 07 Jan 2006 at Nipigon, Ontario.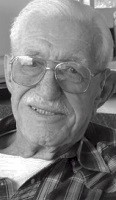 , Frank - 92, beloved husband, father and grandfather, passed away on Wednesday, Jan. 16, 2013, in Anaconda. Born in Sheerness, Alberta, Canada, on Dec. 27, 1920, to Adele (Chausse) and Leon St. Pierre, Frank was the second of 11 children. To help support the family, he began working at the age of 13, and that strong work ethic remained with him throughout his life. In 1936, he joined the Royal Canadian Navy as a boy seaman, and he was very proud to have served his country for 10 years. As a seaman on the destroyer HMCS Restigouche, Frank helped with the Allied evacuation at Dunkirk and also helped in a rescue effort from a ship collision in the Bay of Biscay, which earned him the first of his 10 war medals. He also was part of the Allied Forces' D-Day invasion of Normandy. He was the first Canadian sailor to receive a medal in World War II, and he remains the most decorated World War II sailor in the Canadian Navy. In 1942, Frank married Mary Fox of Victoria, British Columbia, and in 1954, Mary and Frank moved to Portland, Ore. Together, they had five children. They divorced in 1968. While living in Portland, Frank began his long construction career which included owning and operating his own company. In 1969, he moved to Anaconda and worked on construction of the Arbiter Plant. There, he met and married Millie Otto. Over the next 20 years, they lived in Washington, Oregon and California, as Frank continued to build his reputation as "one of the best project managers on the West Coast." He "unofficially" retired at the age of 73, and he and Millie returned to Anaconda, where he embarked on a second career, service to his community. Frank was instrumental in building the first Habitat for Humanity houses in Anaconda and providing his design expertise on a variety of projects throughout the community and at the local Elks Lodge where he also served as Exalted Ruler. In 1994, he and Millie began building a Christmas yard display that became an annual Anaconda tradition. In 2001, shortly before Millie passed away, they donated their display to the city and it is now a prominent part of Anaconda's holiday decorations. In 2003, Frank married Marilyn Dougherty, and together, they continued their service to the community. In addition to rebuilding the begonia houses in Washoe Park, Frank replaced all 44 windows on the Butte, Anaconda & Pacific Railway railcar in front of the Chamber of Commerce; he designed and assisted in the building of the Short Stack viewing stand, the Copper Super Slide, the raised altar floor, the stained glass window, and Memorial Tree at Holy Family Catholic Church, the elevator in the Elks Club, and the altar at the Warm Springs Chapel. He and Marilyn also instituted the Dougherty-St. Pierre Scholarship program which awards two ,000 scholarships each year to Anaconda High School students. Frank loved visits from his Oregon and Washington kids and especially his grandchildren and great-grandchildren. Frank was a member of the Anaconda Catholic Community, the Anaconda Elks Lodge #239, the Canadian Chief and Petty Officers Association, the American Legion, Veterans of Foreign Wars, and Anaconda's Enhancement Committee (Grumpy Old Men). Frank was preceded in death by brother, Jerome; sister, Eleanor Botsford; wife, Millie; ex-wife, Mary; daughter, Nancy Skoien; stepdaughter, Chris Campanella; son-in-law, Donald Rudd; niece, Jeannine St. Pierre; brother-in-law, Hal Hagan; and sister-in-law, Virginia Ushman. He is survived by his wife, Marilyn; children and spouses, Ken and Linda St. Pierre, Neil and Yoshiko St. Pierre, Mark and Jackie St. Pierre and Paula and Mike Barbeau; stepchildren and spouses, Ray and Ruby Otto, Jerry and Judy Otto, Sharon and Don Nelson and Linda and Paul McGillen; 18 grandchildren; 34 great-grandchildren; brothers and spouses, Leon and Alberta, Vince and Liela, Edmund and Maureen, Ray and Clare, and Paul; sisters and spouses, Jeannine and Jack Huff, Camille Boos, Corrine Noonan; sister-in-law, Charlene Hagan; and numerous nieces and nephews. Cremation has taken place. A Celebration of Life Service will be conducted at the Holy Family Catholic Church at 10:30 a.m. on Friday, Jan. 25, preceded by visitation at 9:30 a.m. A luncheon in the Holy Family Social Center will follow. In lieu of flowers, donations may be made to Pintler Pets, 80 Silver St., Anaconda, MT 59711, or a charity of the donor's choice. (The Montana Standard 20 Jan 2013)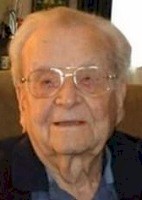 , John Frederick (Steve) (02 Jan 1920 - 23 Aug 2015) - 95, of Dartmouth, passed away peacefully on August 23, 2015. Born in Victoria, BC, dad was the oldest son of John and Anne (Miller). Following high school he joined the Royal Canadian Navy as a Stoker and then transferred to the Canadian Naval Air Branch and was posted to Shearwater where he met his wife of 51 years, Eleanor. During Dad's naval career of 22 years he served on many ships including HMCS Fundy, Moose Jaw, St. Catherines and the air craft carrier Magnificent. Dad ultimately retired as a Chief Petty Officer but remained an active member of the Canadian Naval Air Group (CNAG) where he and mom would travel across the country to the Navy reunions and events. After the Navy, dad began his next career with the Federal Government, Unemployment Insurance Department. Dad enjoyed fishing, camping and gardening and later in life he was the happiest when he could spend time with his granddaughter and great grandsons. Survived by his daughters Melinda Stephenson and Miriam MacDonald, granddaughter Mallory (Jon) Nichols and great-grandchildren Zachary and Jake and several nieces and nephews. Dad had a very special place in his heart for his niece Maureen Angevine, who was like a daughter to him. Besides his parents he is predeceased by his brothers William and Clifford all of Victoria, BC, wife Eleanor (Fitzgerald) of Oxford, NS and son in law Daniel MacDonald of Cole Harbour. Special thanks to Parkland at the Lakes who always made dad feel like he was home, the staff of Jamieson Hall 1st floor and the Dartmouth General 4 West staff for their care and support. Visitation will be held on Thursday, August 27th from 2-4pm & 6-8pm in A. L. Mattatall Funeral Home, 217 Portland St, Dartmouth. Family graveside burial will take place at a later date. Family flowers only please, donations in John's name can be made to a charity of your choice.
, , ,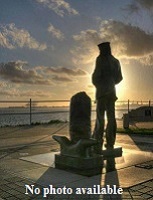 , Hugh (1920-2005) - Chief petty officer served in the Royal Canadian Navy through three periods in its development. In 1940, he was among the skeleton crew that saved a battle-damaged HMCS Saguenay. Leading Seaman Hugh Taylor had just awakened from a nap in the upper mess deck of HMCS Saguenay when a torpedo fired by the Italian submarine Argo slammed into her port side at 3: 55 a.m. on December 1, 1940. The explosion, which blew a large hole in Saguenay's hull three metres from the bow on the port side, killed 21 of Mr. Taylor's shipmates and started a fire in the fore lower mess deck. Eighteen others, some severely burned, were wounded. It was the start of a desperate, five-day odyssey that quickly became a naval legend that endures to this day, and Mr. Taylor was right in the middle of it. He remembered that night for the rest of his life. "It was a helluva crash," he said in 1993. "The ship seemed to go up in the air and come down and just for a minute everything went silent. Then everything was on fire." Within seconds, the crew of Saguenay, who had been escorting a convoy of 30 merchantmen from Gibraltar to Britain along with ships of the Royal Navy, ran to action stations. Mr. Taylor, his three years of training in the Royal Canadian Navy kicking in, rushed to join his shipmates but slipped and fell ingloriously to the deck. That fall probably saved him from the burns suffered by those who ran over him in their haste to escape the blaze. He crawled instead. "All the flames were up high and I was laying on the floor. Actually, I think tripping was a godsend." Miraculously, Saguenay, which had been steaming 300 nautical miles west of Ireland, was still afloat and moving at 12 knots. Damage, however, was severe. The stokers' and seamens' messes were gone and the bridge and wheelhouse had to be abandoned. Yet the destruction failed to extinguish Saguenay's fighting spirit. Minutes later, the officer of the watch, Lieutenant Ralph Warwick, spotted a submarine 800 metres off the port bow. Within seconds, a deck gun fired two 4.7-inch shells -- one short and one over the target -- before the submarine dived. At the time, no one knew that the sights on the turret had been knocked out of alignment by the explosion, making accurate fire impossible. At dawn, H.M.S. Highlander arrived and removed 87 officers and ratings. Mr. Taylor, who known as Buck, remained on board as one of the few nominated to take Saguenay to safety. It wasn't an easy assignment. Making a pitiful four knots with a fire still raging, Saguenay was forced to steam backward because of excessive vibrations. "Next day, she was relieved of the dead weight of a large section of her hull when it fell away, and she was able to increase speed to six knots," Mr. Taylor wrote. He also wondered if they'd ever make it. There were small fires to put out, the engine room was flooded and seawater had seeping into the oil tanks, contaminating the fuel. The temporary repairs to the hole in the hull also had to be monitored, which was one of the worst parts, said daughter Geraldine Taylor. " All his dead shipmates were there [inside] so he had to see them. It made him sick to his stomach." Somehow, Mr. Taylor and his shipmates worked miracles and kept their ship alive. "By December 4th, it was apparent that, barring an act of God or the enemy, Saguenay would be able to reach either Belfast or the Clyde." One more ordeal remained for Mr. Taylor and Saguenay, which was commissioned on May 22, 1931, in Portsmouth, England, as the first river-class destroyer built for the Royal Canadian Navy. Early on December 4, a mine exploded underneath the ship but did little damage. Saguenay arrived in Barrow-in-Furness, in northwest England, the following day. A naval board of enquiry concluded that bringing the ship back to port "represents a very considerable feat of seamanship and endurance, and is one that reflects great credit on her captain, officers and ship's company." Saguenay's captain, Commander Gus Miles, was awarded the Order of the British Empire. Thirteen months later, at the beginning of January, 1942, Mr. Taylor lived though another dramatic episode when a week-long storm battered Saguenay as she escorted a convoy to Canada. About 400 nautical miles east of Newfoundland, "the wind rose rapidly to full hurricane force creating seas so violently confused that it was impossible to heave through in the normal manner," he wrote. "Hour after hour, in the log, the entries read, 'wind, 12; sea, 99,' which are the highest possible under any scale." After two days of merciless pounding, Saguenay was "a bit of a mess." The storm had knocked out the main steering gear and Mr. Taylor and two other men were sent to the "Tilley flats" at the stern, where emergency apparatus allowed the ship to be steered by hand. First, though, the men had to get there, which meant inching along about 30 metres of sea-swept deck. Waves as high as 25 metres towered over them. "It was very dangerous. They could have been washed overboard," recalled fellow crewman George Borgal of Halifax. Seventeen hours later, after displaying "remarkable stamina and endurance," Mr. Taylor and his men were relieved. Saguenay's punishment continued after Mr. Taylor left the ship. In November of 1942, a collision on a foggy night off Newfoundland detonated racks of depth charges and blew off the stern. Saguenay once again made port but never returned to convoy duty. After that, the stern was sealed off and the ship became a training vessel. By then, Mr. Taylor was serving on HMCS St. Catherines. He was on duty on March 6, 1944, when the ship helped capture German submarine U-744. In an exhausting ordeal that lasted 32 hours, seven ships dropped 291 depth charges until finally U-744 surfaced, its guns blazing. Buck Taylor was a Maritimer born with salt air in his lungs. Orphaned at an early age, he was raised by his Nova Scotia grandmother. At 15, he ran away to sea and joined the merchant marine, only to have his adventure meet an ignoble end when his ship ran aground in Bedford Basin at the north end of Halifax Harbour. It took him two days to walk home. Two years later, on September 13, 1937, Mr. Taylor joined the navy. Over the next 25 years, he served on 10 ships and cruised all over the world before retiring in 1962 as a chief petty officer. During the Korean War, he served on HMCS Haida. His career spanned three distinct eras, starting with a tiny prewar navy of 1,800 men and 13 ships that mobilized on September 10, 1939, and evolved into a huge wartime force of 100,000 sailors and 400 fighting ships. During the 1950s, the navy expanded to 20,000 men and 50 modern ships. It was the navy's golden era and Mr. Taylor helped build it. Despite a career filled with drama, Mr. Taylor never boasted of his exploits, Geraldine Taylor said. "He was one of the unsung heroes of the Royal Canadian Navy because he never talked much about his experiences. He just did his job." Hugh Edward Taylor was born on August 19, 1920, in Parrsboro, Nova Scotia He died of cancer on July 22 in Kemptville, Ontario He was 84. He leaves his wife, Patricia, his daughters Geraldine, June and Kathryn, and his son James. (The Globe and Mail, Monday, October 24, 2005, Page S8 Ottawa)
, ,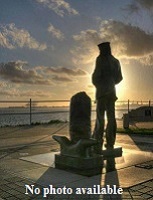 , John (Jack) Wilton - aged 82 years, passed away suddenly at Grace Hospital on October 2, 2004. He was predeceased by his parents, Colin and Margaret Telfer; and by all his brothers and sisters, Roy, Norman, May, Edith and Kathleen. Jack is survived by his beloved wife Ivadell; and by a niece and nephew and their families, Margaret (Al) Corbett, Erin (John) Porter and Jill Corbett, Brian (Penny) Telfer and Jeff (Tysa) and Harry Telfer and Kristin (Armando) Versace. He will also be sadly missed by his sisters-in-law and brothers-in-law, Florence (Stan) Archer, James (Jean) Bothwell and Audrey Houston, and their families. Jack was born in Killam, AB and raised in Winnipeg. He saw service in the Navy during the Second World War, serving on the destroyer HMCS Saskatchewan. His home port was St. Johns, NF, from where he sailed on convoy duty across the Atlantic to Londonderry, Ireland and later, in 1944, in the English Channel. Through naval reunions he was able to maintain contact with men he had served alongside and counted as friends. On return to civilian life, he eventually joined the Winnipeg Fire Department, where he served with distinction, finally joining the Fire Inspection Staff and acting as the Fire Inspector for all the schools in the Winnipeg School Division. He retired in 1982. He enjoyed a long and active retirement until age and declining health slowed him down. He never lost his wonderful sense of humour or his love of reading. Over the last seven years, the Winnipeg Fire Department and Paramedic Services answered calls for help on numerous occasions. Jacks family would like to express their thanks and gratitude for the prompt and professional action and care that was always shown. Our thanks also to Dr. J. Smart and the staff at Grace Hospital. A memorial service will be held on Friday, October 8 at 3:00 p.m. at Chapel Lawn Funeral Home, 4000 Portage Ave. with interment and reception to follow. Donations may be made in Jacks memory to the Firefighters Burn Fund, 303-83 Garry St., Winnipeg, MB R3C 4J9, Manitoba Heart and Stroke Foundation, 200-6 Donald St., Winnipeg, MB R3L 0K6 or the Manitoba Lung Association, 629 McDermot Ave., Winnipeg, MB R3A 1P6. (the Winnipeg Free Press 06 Oct 2004)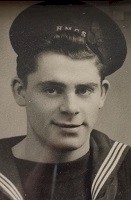 , David, Tel, V64379 Born: 01 Jun 1924, Died: 12 Mar 2009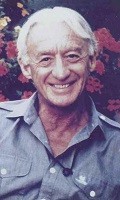 , Bernard Charles, Capt., RCN - died Monday, Sept 24th, 2012. Born June 16th, 1921 in Epernay, France, the Captain (as he was often called) began his military career with the French Navy in 1939. Escaping a France fallen to the Germans, he signed on with the Royal Navy. During his service, Captain Thillaye survived being torpedoed twice in 24 hours, as well as both the Allied and D-Day Landings. His many decorations include the War Medal, and Mention-in-Dispatches. He joined the Royal Canadian Navy in 1949 and went on to command HMCS Restigouche. He retired from military service to become the Director of Strategic Policy and Planning for National Defence. Bernard is survived by his wife Alina, his children, Peter, Benn and Jacquie, step-children Gillian, Michael, and Anna, and by his grandchildren, Simon, Dexter, Mattia and Rowan. He will always be remembered for his intelligence, charm, joie- de-vivre, and love of good wine and cheese.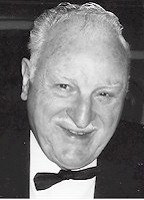 , Claude Ranson - at the Applefest Lodge, Brighton on Saturday, April 6th, 2013, in his 88th year. Claude Thompson of Brighton, son of the late Howard Thompson and the late Grace (Prindle). Loving husband of Doreen (Steinberg). Dear father of John and his wife Karen of Toronto, Claudia and her husband Greg Balsdon of Pickering and Vivian Thompson of Belleville. Brother of Guy Thompson and his wife Heather of Peterborough and the late Lorne Thompson. Brother-in-law of Lois Thompson of Ottawa. Sadly missed by his granddaughters; Erika, Michelle, Mary, Leona, and Leah. Claude was a WW II veteran who served on the HMCS Kootenay. All his life he was actively involved in his community as a teacher, Church member, Past President of the Lion's Club, Past Master of the Masons, Applefest Parade Chair, Winterfest Chair, Citizen of the Year, instrumental in the E.N.S.S. track, and recently received the Queen Elizabeth II Diamond Jubilee Medal. The family will receive friends at the Walas Funeral Home, 130 Main Street, Brighton on Tuesday from 2 to 4 and 7 to 9 p.m. Funeral at Trinity St. Andrew's United Church, Brighton on Wednesday, April 10th, 2013 at 1 p.m. Interment McPhail's Cemetery. As an expression of sympathy, donations to the Lung Association, Trinity St. Andrew's United Church Building Fund, or the E.N.S.S. Track Quest, would be appreciated by the family.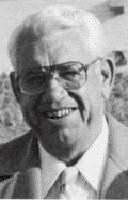 , Chief Stoker Petty Officer - was born on December 9, 1918 in St. John's, Newfoundland. He was educated in St. John's and joined the navy on May 17, 1937. He served on many ships, including HMC ships Ottawa, Nene, Saguenay, Drake, Columbia, Iroquois, Algonquin, Avalon, Magnificent, Wallaceburg, Quebec and Bonaventure. John was discharged from the navy on November 15,1962 after 25 years and 183 days service. After being discharged he went to work at shipyards and dockyards in Halifax and later worked for Dupont in Kingston. John retired from Dupont in 1984. He was interested in photography and lapidary and was involved with the Legion and the Masonic lodge. John and Anne Scott were married on December 18, 1943 in Halifax, Nova Scotia. They had six children, David, Philip, Gerald, Eric, Margaret and Lorna and fifteen grandchildren and four great grandchildren. John passed away September 8, 1987. (Time Traces - )
, , , , , , , , ,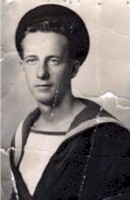 , Alvin Richard LCdr, RCN (12 Apr 1921 - 10 Jun 2012) - The place in our hearts for a very special man with a twinkle in his dancing blue eyes is now empty as Alvin Richard Underhill, Lt. Comm. (Ret'd) beloved husband, father, grandfather and great-grandfather, died in Camp Hill Veterans' Memorial Building, QEII, on Sunday, June 10, 2012. Born in 1921 in Blackville, Al was the adventurous young man who enlisted in the Royal Canadian Navy in 1941. His most remarkable naval experience was when he served on the Canadian destroyer, HMCS Ottawa. On Al's 13th crossing of the Atlantic, while escorting the eastbound convoy on September 13, 1942, his ship was hit by a German torpedo 500 miles off the coast of Newfoundland. Al was one of the lucky few as 114 died and only 60 survived. Al hung on to a Carley float for 13 hours before being rescued. It is little wonder that Al always considered No. 13 his lucky number. Al had a proud career in the Navy, serving on RCN ships on the East and West coasts and also serving at the former naval headquarters in Ottawa. Upon his retirement, Al was head of command security at Maritime Command Headquarters. After retiring from the Navy, Al went on to be the Administrator of Family Court, Dartmouth. In this position he was recognized for his acumen, leadership, organizational skills and his ability to work with the judiciary and police to ensure fairness and justice for all who came through the door. Al was an outdoorsman throughout his life. Whether it was hunting pheasants with his dog, Duchess, or fishing for salmon on the Miramichi or, better yet, getting in a round of golf at Oakfield Golf and Country Club or the many courses of Florida, Al revelled in the joy of being one with nature. After retirement, Al was able to pursue his passion for golf with greater frequency, even getting a hole-in-one in his 70's! Al shared his love of the game with his children and grandchildren. Grampie got the grandkids up and going several times a week to show them how it's done while showing his love and humour to them all the way. Al was a church Elder, having belonged to Edgewood United for more than 50 years. As an elder, there was no job too big or too small for Al to take on and complete. Al was a member of the Fairview Daylight Masonic Lodge, having achieved the high standing of 4th degree. He was given special recognition by his Lodge brothers as an honorary lifetime member for his achievement and work in leadership and mentoring other men in their faith and in the stewardship of their religion. Al loved his many winters spent in Florida but he loved his Minnie so much more! She was the love of his life from the time they laid eyes on each other to when he took her as his bride 68 years ago. They were a match made in Heaven; they married in a snowstorm during a brief leave from the war and they made a joyful and welcoming home and life together. Together they enjoyed their family, travel, their church, their friends and a good laugh. Al is survived by his wife, Minnie and his children, Sandra Cook of Halifax; her children, Jeff Cook (wife Brooke and children, Blake and Farrah of Victoria, B.C.) and Karen Cook-Goff (husband Bruce) of Halifax; daughter, Colleen and her husband, Dr. John Underwood and their children, Scott (wife Tracy and children, Alex and Leah) of Saint John, N.B. and Lisa Mestdagh (husband Del and children Lahna and William); son, Rick Underhill (wife Theresa Marie and their daughter, Kathleen). Al is also survived by his brother, Boyd, Blackville, N.B. and sister, Olive, California. The family wishes to give special thanks to the staff of 6W Camp Hill who were truly wonderful. Funeral service will be held in Edgewood United Church, Halifax on Thursday, June 14 at 2 p.m. Reception to follow. Family flowers only. Donations in memory of Al may be made to Edgewood Oxford United Church Fund, 3055 Connaught Ave., Halifax, NS B3L 3A7.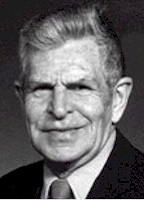 , Randolph (Randy) S.T. (10 Jan 1917 - 06 Nov 2008) - Dad was born in Burnaby, BC on January 10, 1917. Later that year his parents moved to Victoria where he graduated from Victoria High School in 1935, after which he began work at HMCS Dockyard for 38 years retiring in 1973. When war broke out Dad joined the Naval Reserve in 1941, serving overseas in 1943 1945, first aboard HMCS Gatineau and then at HMCS Niobe in Greenoch, Scotland. He retired from the Naval Reserve in 1969 after 28 years of service, rising from the rank of ordinary seaman to lieutenant commander (major). Dad was married to his life long love, Margaret M. Greenway, on November 22, 1941 for almost 48 years ending with her death in 1989. His four children were the jewels of his life and in time, his grandchildren and great grandchildren. Predeceased by his granddaughter Cathy Buckle in 2007 he is survived by children Vicky Vickers, Joanne DeWolf, Chris Vickers, Holly Vickers (Barry Mayes), by grandchildren Michelle (Mike) Scott , Jennifer (Cory) Budalich, Colin (Jenn) DeWolf, and Ewan (Heather) DeWolf , and by great grandchildren Amanda and Brynn Scott, Arwen Budalich, and Emalyn Dewolf. After Mom passed, he met Vera Sandbrook through mutual friends and they married and were good companions for 17 years. Dad loved camping and nature and hiking and swimming with his kids. He loved travelling and had a great interest in other places and people. He was a long time member of the Photographic Society of America and the Vagabond Trailer Club. A very honourable man who lived his code, he lived quietly and loved deeply. A favourite uncle to many cousins and also 'adopted' by Susan Fraser, he will be sorely missed. Memorial Service Friday, November 14, 2008 at St Alban's Church, where he worshipped so often, at 11 am, with interment at Ross Bay cemetery November 14 at 2 pm.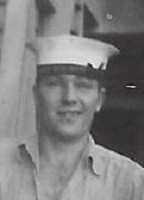 , George Edward - It is with sadness that George, born, Dec 18, 1930, passed suddenly on November 24, 2004 (predeceased by daughter Barbie August 9, 2004). He will be lovingly remembered by his wife Terri of 51 years, caring father to Jo-Anne (Don), Michael (Kandy), thoughtful brother to Evelyn, Hugh and Audrey and their children. Bumpa to Jarod, Stassia, Michelle, Kristine, Donny, TJ and Lyle. Kind great grandpa of three. Special Uncle to some and a great friend to others. His great appreciation of music, trains and planes and many years of dedicated service to his country did not go unnoticed. He has left us with special memories of his gentle nature and humorous stories. He will be missed by all that were blessed in his past as his ship sails all ahead full and God Speed Uncle Walker. The service will be at 1:30pm at the Langford Legion 91 on Station Rd on December 6.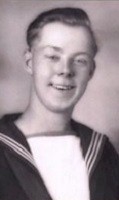 , Kenneth Eric (07 May 1924 - 08 Nov 2011) - 87, of Halifax, passed away November 8, 2011 in Camp Hill Veteran's Memorial Hospital. Ken was born in Halifax and as a child he lived in the Hydrostone and attended Bloomfield School. The family later moved to Hantsport where his father Eric, a retired CPO in the Army Service Corp. was a clerk on the gypsum boats. The family returned to Halifax before the war and in 1941, as soon as he was old enough, Ken joined the Royal Canadian Navy. On September 14, 1942 Ken was aboard HMCS Ottawa on convoy duty, when the ship was torpedoed by German U-boat, U91. One hundred and nineteen crewmen were lost including the captain. Ken was among the 69 survivors. He never talked about the event, except later in life when he related the story for the Canadian Navy Archive Project. Ken spent the rest of the war on the North Atlantic on convoy duty and later with Canadian Inspection Service Boarding, in Halifax. After the war, Ken joined the Halifax Fire Department. Ken was stationed at almost all the Halifax fire stations through his years of service starting at Bedford Row, then to University Avenue, Oxford Street, Bayers Road, West Street, Rockingham and ending his career at Spryfield. A strong trade unionist, Ken was elected treasurer of local 268, International Association of Fire Fighters, AFL CIO CLC, three times. Ken was a long time supporter of the Nova Scotia Liberal Party and maintained an interest in city politics. In 1978, he ran for city council. In 1973, with the help of the late Msgr. Richard Murphy, Ken was instrumental with others in the founding of the Westmore 57 Housing Coop. Ken continued as elected president of the association until recently when ill health prevented him from attending meetings. In 2007, the City of Halifax named a park adjacent to the coop after him. Ken retired from the Halifax Fire Department in 1984, receiving distinguished-service medals from both the Lieutenant Governor of Nova Scotia and the Governor General of Canada. Ken was active at his church, being a long time member of the parish maintenance committee and as an usher and lay distributor at St. Agnes Church on Mumford Road. Ken always enjoyed a good funeral and as one of the last surviving men of his generation of fire fighters, he attended lots of them. Ken was immensely proud to be a member of the Halifax Fire Department and a Royal Canadian Navy veteran of the Battle of the Atlantic. Ken was predeceased by his wife, Louise. He is survived by his brother Harold; his children, Simone, Gerard, Eric and Kelly; grandchildren, Tracy, Tara, Tanya, Ryan, Sonya, Jacob, Zackary; great-grandchildren, Riley and Madison. The family would like to thank Ken's friends for their kindness and particularly to recall the late Vince Whalen, who was such a good friend to Ken in his declining years and also to Doug Castell, Eddy McKay, Gilbert Murray, Bernie Chaddock, Russ and Sheila Simpson. Thank you also to Dr. Paul Renauld, Dr. Susan Freter and all the staff of the New Infirmary and Camp Hill Veteran's Hospital, particularly the doctors and staff of V5. Visitation will be held Sunday, November 13th at 1-4 PM from Cruikshanks Funeral Home, 2666 Windsor St., Halifax. Funeral Mass will be held at Saint Agnes Roman Catholic Church, 6903 Mumford Road on Monday, November 14 at10AM with reception to follow in church hall. Burial will be at Saint Michael's Cemetery, Wedgeport, Nova Scotia, where Ken will be reunited with his beloved Louise.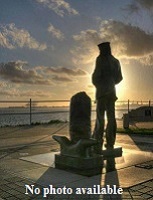 , William Henry (Bill) - Born October 4, 1925, Toronto, has passed from us peacefully on December 5, 2009 at the age of 84. A Veteran, he proudly served our country in the Royal Canadian Navy during the Second World War, Seaman First Class aboard destroyer HMCS Gatineau on patrol in the North Sea. He then joined Imperial Oil Limited, holding management positions in a career spanning more than 38 years before retiring in July 1986. He was forever proud of his father Henry Gordon (Harry) Waters, 58th Battalion Canadian Army and Great War Veteran of Vimy Ridge and loving mother Ada Jane (Dottie) Waters (nee Moore). Family was most important to him and he was always there. He is survived by his love, Ruth Waters, son Paul (Lois), daughter Christine (Hans), grandchildren Grant (Julie), Scott, Laura and Matthew and great- grandchildren Taylor, Paige, Sienna and Nolan. At Dad's request, a private family service will be held at a later date. To quote you Dad, 'A hard job well done'. Now it is time to rest. Be at peace carrying our love with you.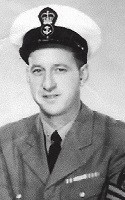 , George T. (Cowboy), CPO2, RT, 11100E - Passed away August 24, 2015 at the age of 84. Survived by his loving wife of 59 years, Grace; daughter Robin (Dan) Moser of Kelowna, BC, son Chris (Sandra) Watt of Kensington PEI, grandchildren Brooke and Samantha Moser, brothers Ron (Eileen) and Artie, sister-in-law Carol and many nieces and nephews. Predeceased by his parents Charlie and Jean Watt, in-laws Doug and Betty Bennett, sister-in-law and brother-in-law Betty and Ed Wittchen, brother-in-laws Lou Bertrand and Lee Berry and sisters-in-law Joy Lesuik and Betty Watt. George T. Watt "Cowboy" was born March 6, 1931 in Calgary AB. George spent 45 years serving his country and the province of BC; 25 years in the Navy and 20 years as the Sheriff of Abbotsford, BC. He served aboard the HMCS Cayuga during the Korean War and Cuban Missile Crisis. He was a past board member of the Abbotsford Lions Club, Abbotsford and Kelowna Legion and Kinghaven Treatment Centre of Abbotsford, BC. He spent many years camping, boating and fishing off of Victoria and later traveling with their trailer throughout BC and Washington State. A memorial service will be held Friday, August 28, 2015 1:00 pm at Springfield Funeral Home 2020 Springfield Rd, Kelowna, BC.
, , , , ,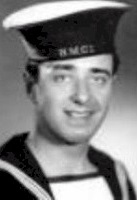 , John George (Buck), Torpedoman, RCN - A WW2 Veteran. After a courageous battle with Alzheimer's, John George (Buck) Wells passed away at home on July 28, 2014 at age of 90, just shy of his 91st birthday. Beloved son of the late Harry and Ida Wells (nee Cross) and loving grandson of Nellie and John Cross, predeceased by his sister Francess. A devoted family man, Buck will be sorely missed by his wife of 68 years, Willma Wells (nee Nathan) and daughters Francess, Donna (Howard) and Susan (Ian). Also missed by his loving grandchildren Sean (Tania), Dominique, Jeffrey, Elizabeth, Christopher, Lauren and Alexander. Fondly remembered by many friends and extended family. Buck served his country on board HMCS Qu'Appelle from 1941-1945 and enjoyed a successful career for over 50 years with Canadian Pneumatic Tool Co. Longest serving member of Royal Canadian Legion Branch 94, as well as member of The White Ensign Club of Montreal. Buck lived life to the fullest through his love for skiing, swimming, golfing and playing tennis. Former member of The Montreal Country Club and Twinski Group. Special thanks to Dr. Pierre Michel, the South Shore CLSC, Veterans Affairs and Buck's devoted caregivers for their loving support. Visitation at Collins Clarke MacGillivray White (307 Riverside Ave., St. Lambert) on Wednesday, August 20, 2014 (2-4 and 7-9 p.m.) and Funeral at St. Paul's Church (321 Empire Ave., GPK) on Thursday, August 21, 2014 at 10 a.m. followed by burial at Mont Royal Cemetery. Memorial donations to the Alzheimer Society of Canada, Legion Branch 94 or St. Paul's Anglican Church would be greatly appreciated.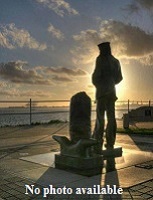 , Robert Arthur (Wiggy) - passed away March 31,2003, in Digby General Hospital. Born in Victoria, B. C., he was a son of the late George and Grace (Fracy) Wigmore. He was a veteran of the Second World War and served aboard His Majesty's Canadian ships Restigouche and Prince Robert. His naval career continued after the war as a diver and diving instructor, retiring from the R.C.N. in 1963. In 1963, he began a career in research at the Royal Victoria Hospital, Montreal and was one of three researchers credited with creating a portable hyperbaric perfusion chamber, which was used to preserve organs for transplantation. He was a member of the Royal Western Nova Scotia Yacht Club, Chief and PO's Association, Victoria, B. C; Canadian Naval Divers Association, and Royal Canadian Legion, Branch 20, Digby. He was a lifelong learner, avid traveller, woodworker, model,' ship builder, a gracious host and gentleman. He is survived by his wife, Lee (Hazelton), Digby; brother, Edward (Gwenda), Surrey, B.C.; sons, Robert, Alberta; Paul (Kathy), Victoria, B.C.; five grandchildren; several nieces and nephews. He was predeceased by sister, Grace. There will be no visitation. Memorial service will be held 2 p.m. Wednesday in Grace United Church, Digby. No flowers by request. Donations in memory may be made to Canadian Cancer Society.
,
, Thomas William AB, 3497, RCN, MPK - 13 Sep 1842, HMCS OTTAWA - Born 21 May 1922 son William H. Young, and of Eva Young, Hamilton, Ontario.
AB Thomas William (Bill) Young is the son of Mrs. T.G. Miller, 137 East avenue south, and was with the Royal Canadian Navy a year before the outbreak of war. He has been in the heat of action many times since the struggle started and was only 17 years of age when he donned a uniform. On September 2 his mother received a cable that he was "safe and well" - that was the last word from him. the next wire to reach the home brought the information that he was missing, believed killed. Rescued after HMCS Saguenay was torpedoed in 1940, Able Seaman Young was taken to Broadgreen Hospital, Liverpool, where he recovered from exposure and then returned to duty again. On July 25, 1941, he came home on leave and at that time described himself as "the luckiest fellow in the Royal Canadian Navy." He told how he had been removed from his hammock because of an attack of pneumonia just before a torpedo from an enemy sub ripped through the Saguenay, killing every one near by. His first ship was the St. Laurent and while serving on it he assisted in the rescue of German civilian prisoners from the Andora Star. They were being brought to Canada when a torpedo from a German sub sent the vessel to the bottom. Able Seaman Young was on the St. Laurent when it went to Bordeaux the day after the evacuation of Dunkirk and on that occasion members of the Polish government were taken across the channel to England. He was later transferred to the Saguenay and after it was hit became a member of the crew of the Ottawa. before joining the navy the young sailor attended Ryerson public school and later Westdale collegiate. He has three step-brothers in the service - Ted Miller, of the Royal Canadian Navy, now on loan to the British navy; Howard Miller, with the navy, now in training here, and Wilbert Miller, with the RCAF and stationed at Moncton, NB. (Hamilton Spectator, 21 Sep 1942)
, ,
ШОКИРУЮЩИЕ НОВОСТИ
Related News
Digital flush mount photo albums
Eid mubarak photo cards
Teuerste fotografie der welt
Update paper driving licence to photocard
Funny school picture day photos
Curso de fotografia digital kodak
James anthony photography rhode island
Www com bollywood photo